Posted on March 14, 2019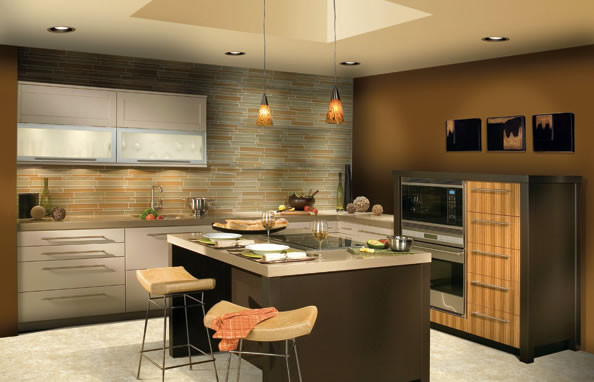 Kitchen remodeling can at times be difficult, especially when you are unsure of where to start. A great point to start at is establishing a kitchen island that will give your kitchen the new contemporary outlook that you are seeking. Here are some points, some of which you will commonly see in a kitchen showroom, that you need to factor in when preparing a kitchen island.
Your kitchen size and use of the island
The size of your kitchen will determine the type and items you can incorporate in the island. If it is too small, squeezing the new island will make the entire place to look unappealing. It is important that you consider the fact that some appliances need some room. This will assist in creating additional space while utilizing the resulting island. Try checking out the spacing of a kitchen island in relation to its surroundings in a kitchen showroom to get a better idea.
The reason you are making the island is very crucial because it will further influence the overall kitchen design. For example, many people could adopt it for storing kitchen appliances, cooking, or even as counters for insulating against hot pans. The particular purpose that will determine whether you should go for a longer or taller island.
The desired shape and lighting
You could have an ovate, square, or even L-shaped island depending on your preference and space. In some cases, this could be dependent on how you want to use the island. For example, you may want to use it as a kitchen table to serve food, a boundary between people relaxing in the table and the kitchen, or even placing hot materials such as cooking pots. Either way, go for soft countered edges, you'll see plenty of these in a kitchen showroom, if you like to lean on it when cooking and harder heat resistant tops so that it can handle hot items. It is also critical that you provide adequate lighting for the island during kitchen remodeling because ambient light is mainly not enough.