Posted on August 30, 2019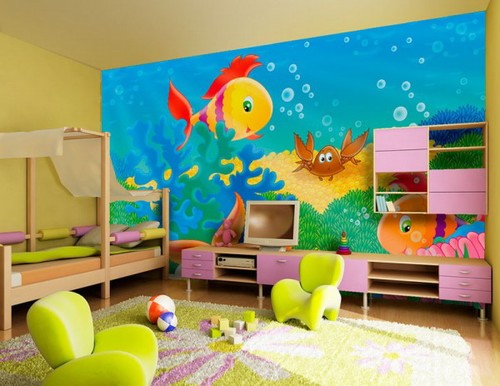 When doing a home makeover, especially when there are kids in the house, it is very important not to forget that the children are also contributing identities in the house. As much as you would like to have the house designed according to your personal preferences, the children would also like to see it reflect their interests. It is important to somehow involve the kids in the makeover process. But the thing is, doing an apartment renovation is a complicated procedure; and doing an apartment renovation in busy cities like New York, can become more complicated because of cost and space issues. So how are we to involve kids in the design process? Are they only going to add up to the difficulty? By following these tips, you may be able to involve your kids in your NYC home renovation, hassle-free:
Ask them what they think – Your kids will obviously not understand the blueprints or the decorator's plans, but when it comes to features that will affect them greatly – like their bed rooms or the study area –  it is always good to listen to what they think, as these things will also have an impact on their lives on a daily basis. It is important to make sure they are going to appreciate and relate to the design as much as possible. Ask them questions like what wall colors they would like to paint in their bedrooms, or which cartoon or movie character they would like to see in there too.
Ask the kids to draw out their ideas of how they want their rooms to look like – Make the kids feel like young decorators by asking them to plan out their bedroom design through drawings. Though the design implementation does not have to be completely according to the drawings, this is a good way of involving your kids in the project and making them feel like they are building their own space.
Involve them in painting big walls – Painting is one of the easier processes in home renovations, and it is a great idea to allow your kids to hold the paint rollers and brushes. Be sure however, to let them paint the bigger walls as these are easier to work on. Guide them through the whole process and enjoy the moment, as this could easily be a memorable family bonding.
Introduce your kids to the renovators – Let the renovators meet your kids and allow the little ones to tell them their interests, favorites and hobbies. By doing so, the renovators get more insight on how to design your house based on each family member's personality; and this also makes the children feel like they are part of the process and that their inputs also matter.
With all the children's hyperactivity and impulsiveness, it is understandable why most homeowners do not like to involve the kids in the renovation process as much as possible. However, it is important to note that involving the kids actually works out well by knowing which of the processes you could allow them in to. Renovating in NYC can indeed be more problematic considering the cost considerations; however, never hesitate to encourage your kids into the process. That house you are renovating is not only yours but the kids too; and it would be great if they could live and grow up in a home, which they can say they built with you.