Posted on May 3, 2019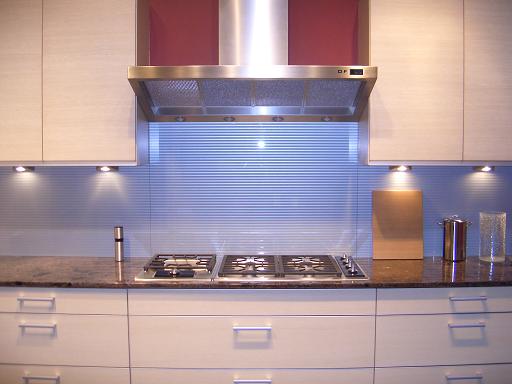 Kitchen backsplashes do not only protect your kitchen walls from stains, grease, oil, and water damage but they can also add a nice decorative touch to your kitchen. As they are usually only installed behind the kitchen stove, they can serve as an accent piece to add patterns or a pop of color to solid and neutral colored walls. Choosing a backsplash can be a daunting task especially since there are so many interesting options out there. Visiting a kitchen showroom can be useful if you don't know what options would best suit your needs and your style. Perhaps the most common material used for kitchen backsplashes are subway tiles but there are so many other options out there that are equally functional and stylish. Below are a few alternatives to the usual tile backsplashes that you see in most kitchens:
Glass
Glass is a great material for kitchen backsplashes, as they are easy to clean and very easy to maintain. Just make sure to get a special kind that is resistant to extreme heat, especially since it will be in close proximity with your stovetop and oven. To add a pop of color or even some patterns, you can choose to paint behind the glass and install the glass over the paint. This kind of backsplash opens up so many possibilities for homeowners. You can even put in a little artwork of your own for a personal touch.
Stainless Steel
If you're installing stainless steel counters, you can make your design much more cohesive if you add a stainless steel backsplash to match your counters. Stainless steel is also very easy to clean and disinfect plus the material adds a nice modern touch to kitchens. Visit a kitchen showroom to get an idea of how a stainless steel backsplash will look in your kitchen.
Patterned Tiles
Don't be afraid to experiment with various types of tiles. Chevron tiles and mosaic tiles can really improve the look and feel of your kitchen. You can also experiment with color, as they come in just about every color and shape out there.
If you're having your kitchen renovated, it is best to visit a kitchen showroom beforehand so you have an idea of how these different materials will look and feel physically.