Posted on May 20, 2019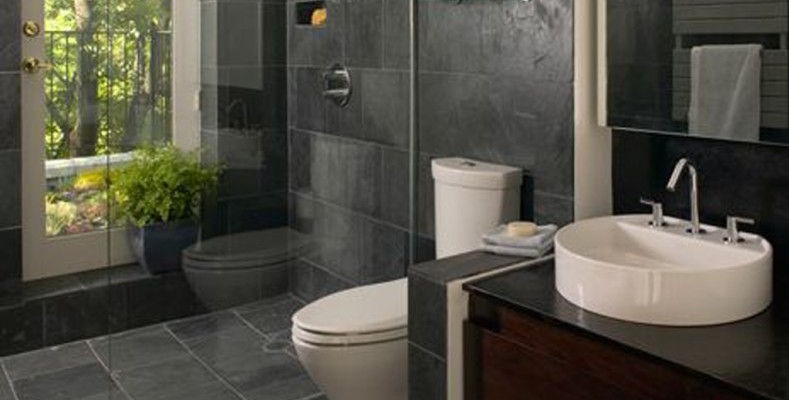 Small bathrooms are fairly common especially in old houses and apartments built in the 70s and 80s. While a small bathroom with basic fixtures will serve your needs, nothing quite beats a bathroom that comes equipped with all the convenient modern-day amenities while still keeping its aesthetic appeal. Whether you notice it or not, how your bathroom looks directly affects your mood after a shower. If you have a small bathroom that you wish looked bigger without having to shell out money for the high costs of physically expanding it, then you may want to keep the following tips in mind during your bathroom remodeling project:
Mirrors
Installing mirrors to create the illusion of a bigger space might be one of the oldest tricks in the book but few people actually take advantage of this. If you want your bathroom to look bigger, have your bathroom remodeling contractor expand your bathroom vanity to cover the entire wall, this is especially suited for vanities that are installed in a niche. If you have closets in your bathroom, you can also have the exterior installed with mirrors for added form and functionality.
Shower Enclosures
If the layout of your bathroom allows it, you can scrap the idea of installing an enclosure altogether so you can make your bathroom look bigger. Just make sure that you have an efficient drainage in the shower area to keep water from getting to other parts of the bathroom. A recessed shower area is ideal for this purpose. However, if you really need an enclosure, opt for glass enclosures instead. Since they are see-through, they can help in making your bathroom look bigger.
Lighting
Bright lights and a lot of natural lighting can really open up a space. Make sure you have adequate lighting installed and if possible, install a window that has access to natural lighting when opened.
There are lots of ways to make your bathroom look bigger without expanding your available space. You can consult your bathroom remodeling contractor for extra fixtures that you can add to your bathroom to create the illusion of more space.