Posted on February 17, 2019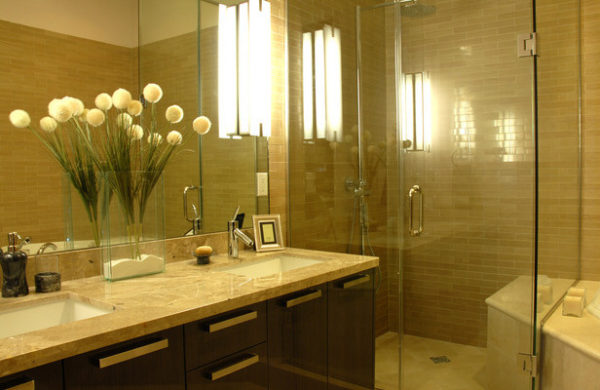 When doing a bathroom remodel job, most people are hindered by budgetary constraints that so often get in the way of their design plans. It can be challenging to get the bathroom of your drams working with a limited budget, but there are always ways to cut costs without cutting corners. Here are some tips on how you could remodel your bathroom and get impressive results without sacrificing quality.
Do your own shopping
Most general contractors get bulk discounts on construction materials, but many will make adds a little bit to the price in order to jack up profits. If you want to save some money on building materials, you might want to consider doing your own shopping.
Check out alternative materials
Materials traditionally used in bathroom remodel or construction can be very costly but there are many alternative materials that provide most of the same benefits without the cost. The past several years has seen an influx of synthetic materials in the homebuilder's market that work just as well as natural materials, but at a fraction of the price.
Go green
You could save yourself quite a bit of money by going with green options, whether for materials or fixtures. In some cases, environmentally-friendly materials may save you some money outright due to their lower sticker prices. With other options, you may have to pay more upon initial purchase, but the more efficient and less wasteful design means that you will be saving a lot of money in the long run.
Do some of the work yourself
If you want to reduce the cost of labor, consider taking on some of the work yourself. Tearing down walls, pulling down plaster, and even repainting can be done easily by two or three people, so enlist some friends to help you with the task and save some money in the process.