Posted on January 17, 2019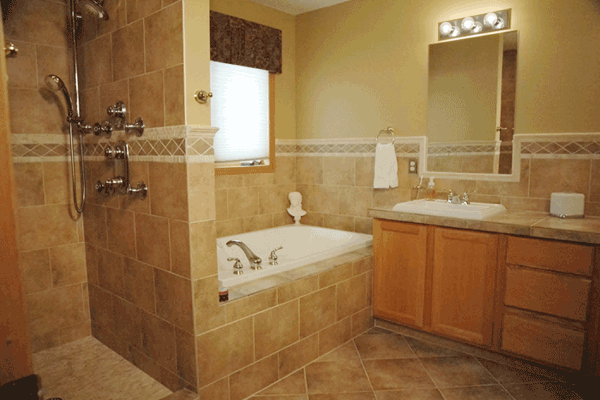 Looking for ways to spruce up your bathroom without having to spend a lot of cash? There are actually a number of bathroom remodel ideas you can do that won't cost a bundle. All it takes is a bit of creativity and a bit of elbow grease–yours or someone else's–and you can have a bathroom worthy of any home.
Towel bars are a good way to liven up any bathroom, and you can never have too many of them. Having a towel bar behind the bathroom door is standard procedure, of course but don't neglect the other areas as well. You can even install more than one towel bar and have a lot more decorative options that way. You can also opt for towel rings located near the sink and near the shower area.
If you aren't currently using the space on top of the toilet, you are missing out on a key bathroom remodel idea. This space can be used to hold anything from toiletries to decorative items, and it can provide a more personal touch to your bathroom interior. Look into purchasing toilet-top tray or organizer. These are usually quite inexpensive and can be handy for keeping things from falling off.
If you have enough space in your bathroom, you might want to consider placing standalone corner cabinets in there as opposed to the standard shelves. These can be used to store items that you would normally stack on shelves, and they will provide a lot more visual appeal as well. Antique or weathered pieces work particularly well for this purpose, although you will want to make sure that the pieces you select work with and complement the rest of your bathroom décor. If your bathroom is fairly cramped, you might consider bathroom remodel with multi-function pieces that can perform double duties instead.