Posted on April 25, 2019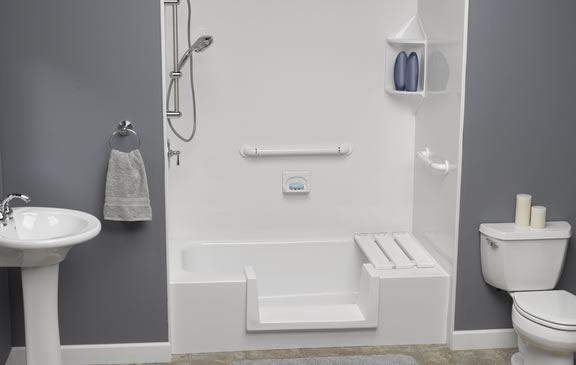 Do you have kids at home? When kids are around us, their safety is one of our prime considerations. This is especially true if they are between their infancy and toddler years. All parts of the house must be child-friendly otherwise; accidents will always be waiting around the corner. If you are thinking of bathroom remodeling, you should not forget to include safety issues in your plan.
If you do have kids and your bathroom is not child-friendly, you are pushing yourselves into danger. The bathroom is one of the accident-prone areas at home; slippery floors, tiles, steel bars, and many more. Not to mention the bacteria coming in and outside the bathroom.  It's about time you do some bathroom remodeling and transform it to an area that can take care of your child's safety. Here are some child safety tips for your bathroom.
If possible, do not put electrical sockets inside. If you should, make sure it is out of reach by the children. Elevate it or hide it so that children will not notice it.
Garbage bins must also be out of reach. Things thrown inside of it can be dangerous such as a used razor, dirty items, and the likes are dangerous to children,
Bathroom rails must be kept intact on the wall. Kids will definitely play on it.
Rubber mats are a good solution for slippery floors and around the tub.
Avoid pointed edges. In case your design will call for it, put some cover to those edges that will be of reach by the children.
These are some safety measures that you can consider when you do your bathroom remodeling. Along the way, you will discover more. Do not hesitate to apply them so your bathroom will not be a threat to your little ones' security.