Posted on June 17, 2019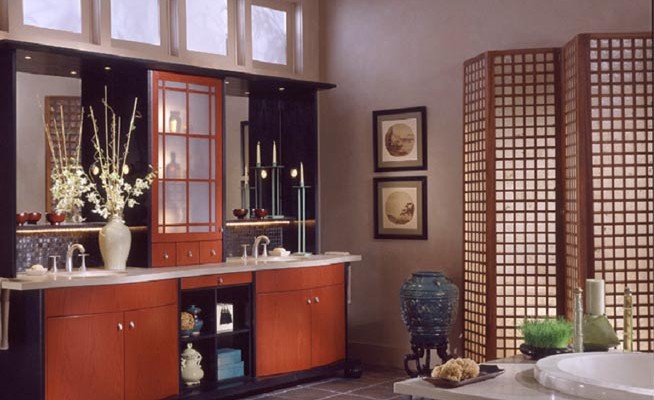 It's difficult to add bathroom storage especially if you have limited space. Cabinets take up extra floor space and the few ones that are already built-in aren't usually enough. It's convenient to have everything you need stored neatly in your bathroom; things like towels, toilet paper, and other toiletries should be stored in the bathroom for easy access. If storage is an issue for you and you've already exhausted whatever extra floor space you have for cabinets, then you should look into you bathroom vanity for adding extra storage. That extra space underneath, on the sides, and on the countertop can be used to add valuable storage space. If you're undergoing bathroom remodeling, it might be the best time to upgrade your bathroom storage. Below are a few useful ideas for bathroom vanity storage:
Vanity Towers
For a vanity tower to be seamlessly integrated into your vanity and bathroom design, it is best to have one installed by a bathroom remodeling professional because it will involve major construction work. A vanity tower can also double as a divider if you have two bathroom sinks and separate mirrors. Make sure that it has the same exterior as the rest of your bathroom vanity storage to create a cohesive design. If possible, you can also have a recessed area created on the wall so that you can get extra storage space or move the tower way back so as not to interfere with your existing countertop space.
Side Cabinets or Storage Armoires
Side cabinets or storage armoires also offer great solutions for extra vanity storage. If you have extra space on the sides of your vanity, you can have extra storage space added on each side. The cabinets can serve as support for your countertop while providing lots of valuable storage for your bathroom. If you're undergoing major bathroom remodeling, you can have provisions added to your vanity to make this design possible. You can maximize this type of storage by adding a floor to ceiling cabinet on each side.
Your vanity can provide extra space for storage so make sure to take advantage of that extra space, no matter how limited, to make your bathroom much more functional.