Posted on June 28, 2019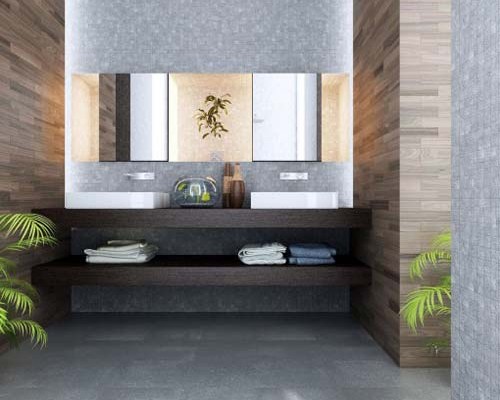 One of the key features of your bathroom vanity is the mirror. While most people don't give much attention to their bathroom mirrors, as long as it serves its purpose, choosing the right one is important if you want your bathroom to be functional and well balanced in terms of design. More than a functional piece in the bathroom, your vanity mirror can actually be a statement piece. Below are some tips that you might want to keep in mind when choosing a bathroom mirror:
Size and Shape
Size and shape are two of the most important considerations when choosing a vanity mirror. You don't have to stick to traditional shapes like rectangles, ovals, and circles. If you want your mirror to serve as a focal point of visual interest in your bathroom, you can also experiment with shapes. Hexagonal mirrors with a colorful or intricate frame are great options. You can also find other unique mirrors that come in various geometric shapes. As for the size, you should make sure that it is large enough for your needs while making sure that it doesn't end up being too big for your vanity. If you don't have much space, you can opt for getting multiple mirrors that are smaller in size. The best way to choose the right mirror is to visit a bathroom showroom so you can measure the dimensions of each option and check if it is suited for your bathroom.
Frame
Mirrors are great for creating the illusion of more space even when you don't physically have it. If that is your purpose, it is best to opt for a large frameless mirror, as it makes the illusion of space more realistic. Although, frames are fun to experiment with and can really add visual interest to your vanity. If you visit a bathroom showroom, you'll find mirrors with frames of just about every style and color. If your bathroom lacks color, you can look for a mirror with fun and brightly colored frame to add a pop of color to your space or if you want something more elegant and timeless, you can find a frame with a beautiful design but with a more toned down color, like a gold or brown frame with mother of pearl inlays.
When it comes to choosing your vanity mirror, the options are virtually unlimited. Just visit a bathroom showroom to check out some of the options available or you can always have one custom made if you have something very specific in mind.