Posted on November 1, 2018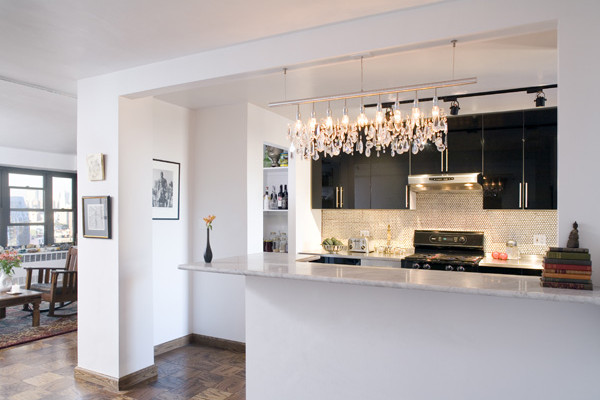 Planning a room layout is a very crucial matter in construction. Everything needs to be measured and cut out correctly so that everything functions well. However sometimes, no matter how much planning we do, there are things that just go wrong along the way, making it difficult for us to move around. When it comes to kitchens for example, there is usually a thing or two that will make us want to do a kitchen renovation at one point. But, how do we avoid these mistakes? Or maybe the better question to ask is, are they actually avoidable? Perhaps on some level, some of these issues are unavoidable. But, through sensible renovation planning most of these issues are most likely to be avoided in the long run. But just so you understand what these common issues are, here are a few examples of constructional and functional issues that often result to renovations:
Unsatisfactory kitchen workflow due to inefficient space planning – One popular example of this is when homeowners place an over-sized center island in their kitchen. While having a center island makes the kitchen look classy, it nonetheless affects the overall functionality of the kitchen as it becomes difficult for people to move around. If you are living in a small apartment, think twice about having a center island. And if you really want one, get one that will fit the available kitchen space perfectly.
Poor ventilation – A lot of bad things result from poor ventilation in the house. First of all, there are molds and mildews that can grow from moist tiles and wood. Bacteria also thrive in moist areas. This is why proper ventilation is crucial, especially in the kitchen where we prepare the food that we nourish our families with.
Insufficient electrical sockets – This is a common issue among older homes. Most kitchen renovations nowadays aim to ensure that there will be sufficient outlets for the usual appliances that belong to a kitchen. Likewise, older homes also have poor protection systems against water shock that is why modern renovation projects usually ensure that outlets near sinks are connected to a GFCI circuit that protects you from accidental shocks.
Regardless how big or meager an apartment is, the kitchen is usually considered the heart of the home; which makes sense as this is where we prepare the food the nourishes the family. However, from time to time, we will encounter issues as the ones mentioned above that will result to renovation. Just remember that renovations are not a bad thing. It is not an affirmation of a mistake that was committed earlier in the construction process. Sometimes, renovations are a way for us to update our living spaces in order to make them more functional and up to date with today's technology.