Posted on January 30, 2019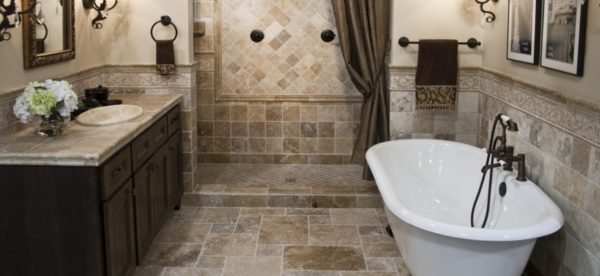 Planning to remodel your bathroom? There are many ways to go about doing it, and there is no saying that one approach will work best for all bathroom remodel jobs. Nevertheless, there are certain things that should be avoided if you want to ensure that the job goes as smoothly as possible. Here are some of the more common pitfalls to avoid when planning to makeover your bathroom.
Taking on a big bathroom remodel job yourself
Unless you have a lot of experience with remodeling bathrooms, it might be best to hire a contractor for the job. There are way too many things that can go wrong when you attempt to tackle a job of this magnitude, and too much cost involved if things go wrong. If you want to make sure that you end up with a bathroom that looks good and actually works as it should, make it easy in yourself and hire a contractor.
Hiring the wrong contractor for the job
Don't just a hire a contractor based on word-of-mouth. Always ask for references and take the time to verify them. Also look into the contractor's work methods and professional demeanor while on the job. You want to find someone who is capable of doing a good bathroom remodel job of course, but you also want someone who is easy to work with and that you can communicate with throughout every step of the process.
Taking bids without planning out the project thoroughly
Don't get too far ahead of yourself and hire a contactor without first planning the bathroom remodel job thoroughly. Planning everything out in detail beforehand will ensure that the work goes smoothly and efficiently, and it will help you identify potentially costly issues before they have a chance to occur. Remember that the contractor will be working under your guidelines, so plan out the job before he gets started.