Posted on January 21, 2019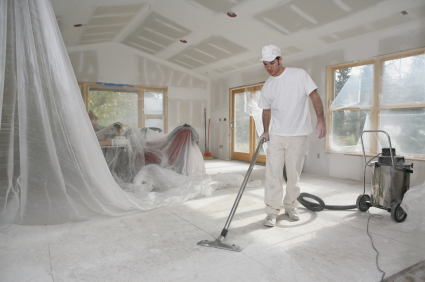 It is easy enough to find articles on apartment renovations that deal with the design and decorating side of things, but relatively few that deal with the safety issues. While it would be difficult to cover all possible safety issues in anything less than a multiple-article series, this short piece should give you the basics from which you can formulate your own safety procedures.
One of the most important safety concerns when renovating is dust, specifically with regard to how much is produced and how you will deal with it. Depending on the type of structure you are building, your design, approach, and the materials you will use, you will be producing dust in varying amounts throughout nearly every stage of the renovation process. When doing apartment renovations, you should therefore implements some type of system that will protect the workers and the building residents from the effects of the dust.
Find out the safety regulations regarding construction work in your community. You will likely be legally required to provide protective equipment to the construction personnel. In most communities, this includes chemical-resistant gloves, specially-designed overalls with shoe covers, protective goggles, and some type of respiratory protection system. All of these are intended to protect your workers from inhalation and dermal contact with dust. Construction personnel should also have access to changing and washing facilities.
You should also implement strict rules regarding safety and hygiene in the work place. Smoking should be forbidden of course, but don't forget to establish rules about eating and drinking on the premises as well.
Even the tools, materials, and construction methods you use will determine the extent of hazardous materials produced. Keep this in mind before you get started on your apartment renovations, and you will not only conform to local building regulations, but ensure the safety of your personnel as well.