Posted on February 10, 2019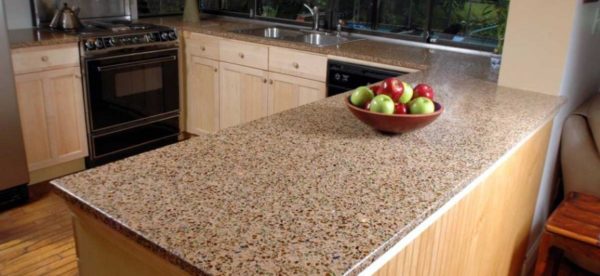 Kitchen counters are some of the most important elements in your kitchen. Although you could probably get by with one of the many materials traditionally used in kitchen design, putting some thought into the materials you use will pay off in a kitchen that looks fabulous and performs well for many years to come.
When planning out your counter, don't just go by looks alone. You should also consider the type of work that you will be doing in the kitchen and how easily the material can be cleaned and/or maintained. Keep in mind that some of the most impressive looking materials may not be the best choices from a durability and/or maintenance standpoint, so strive for a good balance that takes all these factors into consideration.
Natural stone has traditionally been the material of choice for kitchen counters. There are many different types of stone that can be used for this purpose, with granite being one of the most popular ones by far. Granite actually comes in a variety of colors, and it is commonly available in polished and matte finishes.
Natural stone alternatives to granite include marble, limestone and soapstone, all of which are softer materials that require a bit more care and attention than granite. Regardless of what type of natural stone you go for, your kitchen counters will likely require periodic sealing in order to protect their surfaces.
There are also a number of "engineered" stone materials that are worth looking into for their cost and durability. They are generally more robust than natural stone, and they don't require nearly as much care and attention. They can also look just as impressive as natural stone, although the best examples may be almost as expensive.
Other materials commonly used in kitchen counters are cement, wood, and laminate. These materials have their own benefits, but they are generally less popular than natural or engineered stone.