Posted on June 19, 2019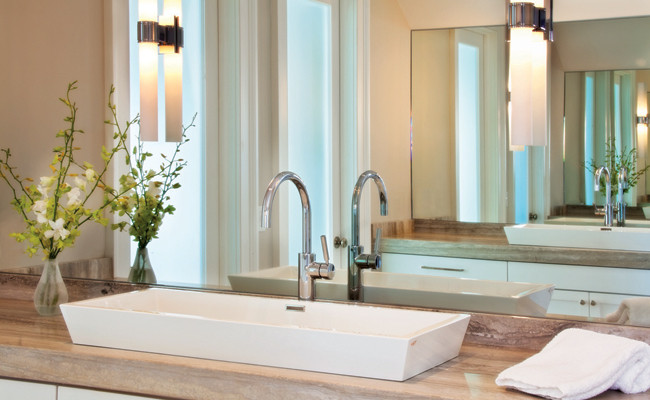 The powder room is perhaps the most unused area in the house but keeping it functional and well designed is still important, especially since it is the only bathroom in your home that your guests are likely going to use. If you want to make a good impression, then keeping everything in order is important to ensure that guests are comfortable. If your powder room is plain and undesirable, then you might want to fix it up and update it. You may have to undergo major bathroom remodeling to create the perfect powder room but it'll be all worth it in the end, especially if you love to entertain. Below are a few tips on how you can create the perfect powder room that is designed to impress.
Focus on the Vanity
Since powder rooms are just half-baths, there won't be much moisture inside since there is no shower. Focus on the bathroom vanity, as this is one of the areas that your guests will pay attention to. It's important to make sure that there's adequate lighting in the vanity, as your guests would most likely want to use the mirror to check their appearance. Install sconces on each side of the vanity and install light dimmers to create a relaxing ambience. You should also install a mirror and make sure the height is ideal for guests of various heights.
Don't be Afraid to Go for Bold Tiles and Fixtures
Don't be afraid to go for bold tiles. However, if you want to stick to neutral colored tiles, you can add some details by adding borders, colorful tiles behind the vanity mirror, or choose textured tiles in a neutral color. Sinks that sit atop the countertop are also great for powder rooms. Get a good faucet to match the sink, preferably with LED temperature indicators. You can consult your bathroom remodeling contractor for the best fixtures to get for the design that you have in mind.
Update Your Toilet
If you love to entertain guests, then it's important to get an efficient toilet. A toilet with a good flushing system and comfortable toilet seats to keep your guests comfortable is ideal.
If you're undergoing major bathroom remodeling for your powder room, make sure to come up with a concrete design plan before you start work so you can get quotes for the materials that you'll need for the project.