Posted on June 21, 2019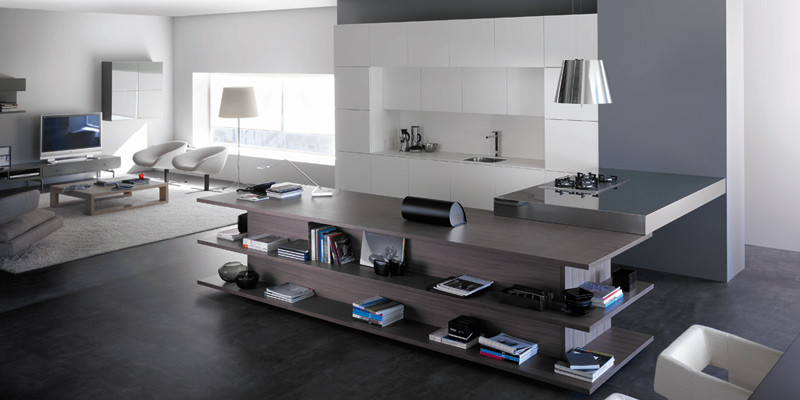 Living in an apartment can really test your resourcefulness, as you won't always have room for everything you need. Most apartments only come with the basics and rarely do people invest in apartments with more room than what is needed, especially since every square foot means a lot of extra cash. If your apartment comes with all the necessary space but lacks some room for extra activities like entertaining and working, then you may want to consider giving some areas of your home dual-function so you can maximize your space. While you won't exactly need to undergo full apartment renovation for this, if you require permanent changes to the layout and some heavy construction, then it is definitely recommended that you turn to a professional to accomplish the job. Below are three areas in your home that can serve more than one function:
The Kitchen
The kitchen can be more than just an area for cooking meals; it can double as a dining area and a work area as well. The solution is pretty simple; all you need is a kitchen island or a kitchen bar so you really won't need much work done. However, if you don't have a kitchen island or a kitchen bar, you'll definitely need a remodeler to install these extra features in your kitchen, as you will need to rethink the layout to make space for other functions.
The Dining Area
If you have a pretty spacious dining area but lack space for entertaining guests, you can transfer the function of your dining area to your Kitchen Island or bar and remodel your dining area to serve as the living room or family room. If there is a wall separating your dining area from your kitchen, it's best to tear it down to open up the space. Just use the bar as the divider to separate the two rooms. This is best done while undergoing full apartment renovation.
The Guest Room/The Office
If you have an extra room in your home that you use as a guest room, it can double as an office or vice versa. Installing a Murphy bed is especially useful for this purpose, especially if you don't use the room as a sleeping area often. That way, you'll have space for occasions when guests stay the night and you'll have an office the rest of the time.
If you're undergoing full apartment renovation to accomplish these things, it is best to add more areas to your list to maximize your remodel.