Posted on January 16, 2019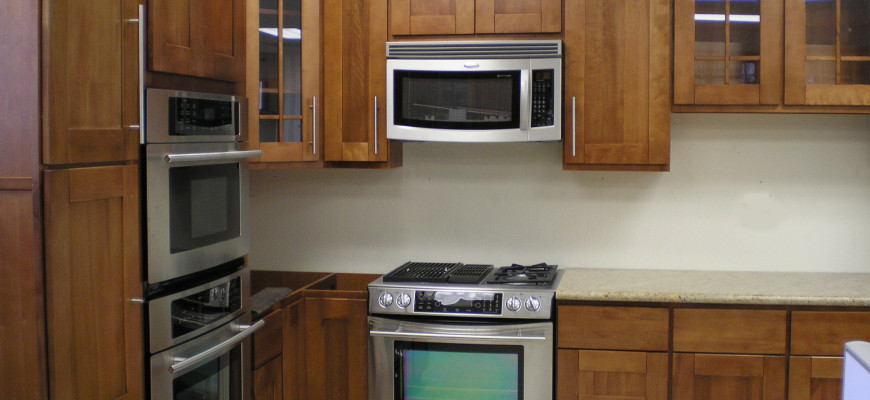 When performing kitchen renovations, not too many people give a lot of thought to their kitchen cabinets. Apart from making sure that the exterior paint matches the rest of the kitchen design, little is expected from kitchen cabinets except that they perform their basic duties. However, the way your kitchen cabinets look can actually have a significant impact on your overall kitchen design. For this reason alone, it might be a good idea to give some more thought to reworking your kitchen cabinets.
The quickest and easiest way to dress up your kitchen cabinets is to paint them. When performing kitchen renovations, you should plan out your color scheme thoroughly for a more consistent appearance. You should also decide on the relative merits of painting your kitchen cabinets yourself (tedious but inexpensive) versus hiring a pro to do it (costly but impressive looking).
Another good way to dress up your kitchen cabinets is to change the drawer pulls and the knobs. Depending on the fixtures that you decide on, this will cost quite bit more than a fresh coat of paint, but the results will definitely be worth it. Make sure that the fixtures you choose fit precisely with your cabinets and that they work with your overall design.
Changing out the cabinet doors for new ones might seem pretty extreme, but oftentimes extreme is exactly what you need in order to make your design work. Unless you are especially handy with woodworking tools, this job is probably better left to a professional. Far too many things can go wrong if you take on a job of this magnitude by yourself, particularly if you don't have extensive experience with woodworking tools and materials.
Finally, consider how your cabinets work with the other elements in your kitchen. While sprucing up everything is often a necessary part of kitchen renovations, you might find that your kitchen cabinets are fine the way they are, and that it is the other elements that need to be improved.