Posted on September 19, 2019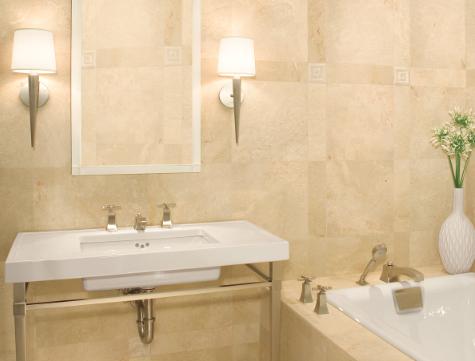 Completed NYC bathroom remodeling projects rely heavily on lighting as it helps show exactly what sort of work was completed. All bathroom renovators know this and they tend to use it to their advantage. Proper lighting within a bathroom does more than just showcase the bathroom as it also makes it much more efficient.
NYC bathroom remodeling projects that take lighting seriously result in bathrooms that have highly reduced accident rates as well as noticeable overall improvements within the bathroom itself. These improvements range from an atmosphere that is more conducive to hygiene requirements; an environment that is more pleasant to be in; and an improved sense of style as it highlights the key points in your bathroom.
Small bathroom renovations benefit the most from proper lighting as it helps to make the space in the bathroom seem bigger. A bathroom that is properly lit does wonders with uplifting mood and a bathroom that once was cramped will suddenly feel as if it has more elbow room in it.
Adding extra focus to lighting when calculating the bathroom renovation cost won't be as harmful to your pocket as you think. Real experts of NYC bathroom remodeling will know exactly how to place lighting around the bathroom strategically while maintaining reasonable costs. It would be a shame to have classy and tasteful fixtures and accents in your bathroom go unnoticed simply because the bathroom was too dim in some areas.
Lighting sets the mood in just about any room and should definitely be given serious consideration when making NYC bathroom remodeling plans. Contact KBR's and get free consultation on your bathroom modeling plans or avail of our free estimate.