Posted on January 17, 2019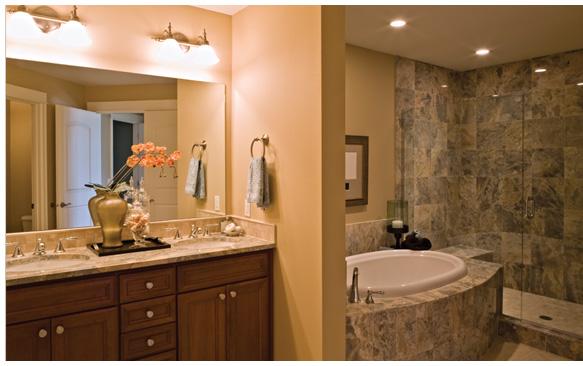 When the subject of bathroom redecoration or renovation comes up, not many people give a lot of though to the lighting. For most people, the bathroom is a purely utilitarian space with very little required in the way of customization or enhancement. However, bathroom lighting serves more than just a functional purpose, and it can actually help provide a totally unique look and feel to what would otherwise be a drab and boring place. Here are some ideas on how you can make your bathroom lights work for you.
Most bathrooms are limited to single overhead bulbs which do little to flatter your appearance and don't do very much for illumination either. You can buck the trend by opting for multi-light bath bars, but they may not necessary be the best option from a cosmetic standpoint. Instead of these traditional bathroom lighting options, you might want to consider installing multi-light bath bars on either side of your mirror. This will have the effect of enhancing the lighting in your bathroom while making it easier to perform routine grooming tasks such as shaving and flossing.
The choice of light that you use is an important consideration as well. In most cases, lights that are similar to daylight produce the most accurate and flattering results. You should therefore look into purchasing lights that have a whiter hue. These bulbs may be frosted or clear, depending on your preferences.
Of course, the light in your bathroom changes throughout the day and into the night, so you will have to take that into consideration as well. A good solution to get around this is to install a light dimmer that will allow you to adjust the light intensity throughout the day. Nowadays, bathroom lighting dimmers are available for nearly all types of bulbs, so you should be able to find one that is best suited for your needs.