Posted on March 21, 2019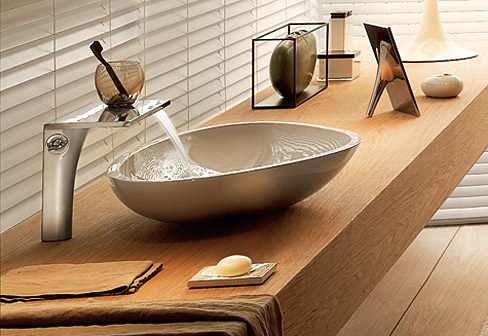 Fancy bathrooms are no longer just found in hotels and or spas and such, as a lot of homeowners are willing to shell out the extra cost to upgrade their bathrooms and make their lives more luxurious. A well-designed and functional bathroom will not only improve your life but it can also significantly improve your mood. Wet floors, mold and mildew, people forgetting to flush or turn on the fan, these are all problems that can be taken care of with just a few upgrades. If you're undergoing bathroom remodeling, consider adding these extra features to improve your bathroom's functionality.
Floor Heaters
Floor heating systems aren't exactly new but few homeowners have realized just how nice they can make your life. Wet tiles can be a thing of the past with a good floor heating system, as it will dry out your floor completely– preventing bacteria, mold, and mildew growth.
Mirrors with Built-in Lights
Nothing improves your bathroom vanity more than a lighted mirror. Applying makeup, shaving, and brushing can be so much easier with a lighted mirror. And the best thing is, they're actually fairly priced so you don't have to shell out so much money for one.
Thermostatic Valves
Hate having to suffer from shower water that's too cold or too hot? Thermostatic valves might be the answer to your problem. They provide one central control system for both the water temperature and water pressure so you can begin your shower feeling refreshed instead of stressed out.
Upgrade Your Bathroom Fan
When you're in a hurry, you may sometimes forget to turn on your bathroom fan to dry out your bathroom and you might find yourself going home to damp bathroom floors. Installing a fan with a timer or a motion sensor can help take care of your problem so you can easily set the timer to turn on and off at a particular time. Motion sensors activate automatically when someone steps in the shower for more convenience. It's best to have one installed when you're undergoing bathroom remodeling so you can have an expert install it for you.
High-Tech Toilets
Upgrading your toilet to one with motion detectors that enable the lid to open and close and activates the flushing system can be the cream on top of your bathroom remodeling project. There are tons of options in the market, some even have heated seats and some come with controls for playing music and adjusting the lights.