Posted on March 19, 2019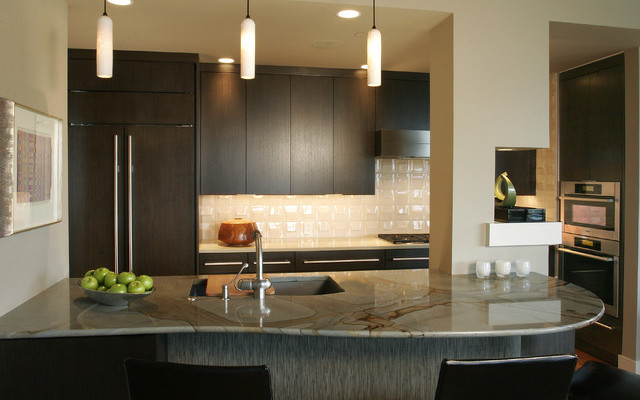 Like having a house built, kitchen remodeling takes proper planning and preparations. Since having your kitchen remodeled can be quite expensive, having a concrete idea of what your remodeling goals are will help you when it comes to properly allocating your budget. Below are some simple tips on how you can go about this process smoothly:
Get Inspired
The first and most important step in any project is to find inspiration, as this will determine how your kitchen will turn out in the end. There are tons of ideas online and in magazines, from traditional kitchens to modern kitchens and small kitchens to large kitchens. If you can't decide on a particular style, you can always fuse different elements together to form one cohesive design that is aesthetically pleasing and reflects your personal style and preference.
Hire a Professional
Some people opt to go through kitchen remodeling on their own so they can cut back on the costs of the project. While hiring a professional will cost you money, they can do wonders for your kitchen and the project will probably cost you less in the long run than if you choose to do it yourself. Professional designers and contractors can help you with the project from start to finish.
Choose Your Own Fixtures and Appliances
Since it is your kitchen and you're the one who's going to be using it for years to come, it is best that you remain as hands-on as possible when it comes to choosing the fixtures, appliances, and finishes. This includes everything from your kitchen appliances and cabinetry to the lighting and countertop materials.
Be involved in the Process of Designing and Construction
Even if you're hiring a professional designer and contractor, it is best if you sit down with them throughout the whole process. While they are going to be consulting you with most decisions, it is easier to understand where your money is going if you're actually involved in the process. Finalize the layout, floor plans, and design of your kitchen before giving them a go-signal to start work on your kitchen remodeling project.
Sit Back and Watch as Your Dream Kitchen Unfolds Before You
While your dream kitchen won't unfold before your eyes in a flick of a magic wand, watching the work in progress can be very fulfilling and it'll also make you feel better about spending so much money on the project.