Posted on November 13, 2018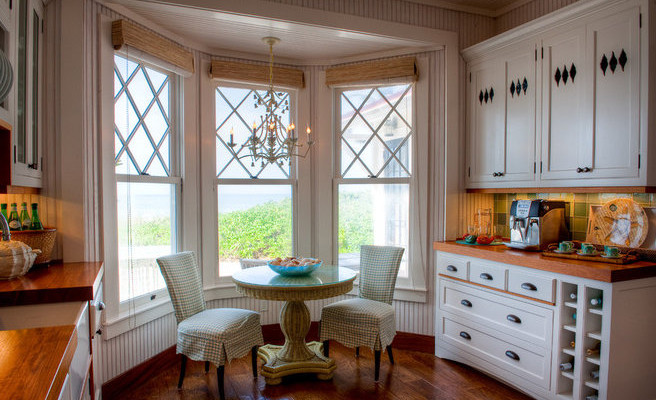 Aside from being a workshop of food, the kitchen is also a great place to hang out with friends and family for some hearty bonding time. There are many things that make a kitchen a great place to hang out. You get to be productive while chatting with friends or family, you not only get full from stories but from good food, and you get to bond with your kids while teaching them a thing or two about kitchen chores – among many others. Aside from these reasons, you can also make your kitchen a more interesting hang out place by adding features like tea and coffee stations. So if you are planning a kitchen remodel soon, here some great ideas on building tea and coffee stations:
Maximize a tall, bulky kitchen cabinet by turning it into a tea and coffee counter – A typical coffee maker or machine usually sits at around 18-20 inches tall depending on your brand. This size can easily fit a typical kitchen countertop or that place above your pantry. Be sure to make space for cup, creamer and sugar holders and containers.
Repurpose a spare drawer as a pull out coffee bar – The ideal drawer to repurpose would be the topmost drawer in your counter that is near the edge or hallway. Ideally, you have to use the same material you used for your counters just to have some cohesion. Keep a few stools nearby so it will be easy for your folks to pull one out whenever they crave for a cup of coffee. Use the remaining drawers below as storage for teaspoons, coffee stirrers, mugs and cups.
Special placement – Space is a crucial consideration when doing a kitchen remodel or any other renovation for that matter. If you are gifted with a bit more space however, you could make that tea and coffee station more special by dedicating a particular corner to it. This will make it easier to move around the kitchen when mom needs to wash the dishes for example, and dad wants to grab a hot cup from the coffee maker. This will be the place where you put all those teacups, mugs, cookie jars and pastry treats. This will make it easier for you to treat guests to hot cups of tea of coffee.
Who would not love a hot cup of tea or coffee whenever you pay a good friend a visit, right? Tea and coffee stations are always an interesting and convenient addition to your kitchen. That coffee maker sure will make your countertop fancier, so keep these ideas in mind and surprise your peers and family for a fun station in your kitchen the next time they visit.