Posted on November 25, 2018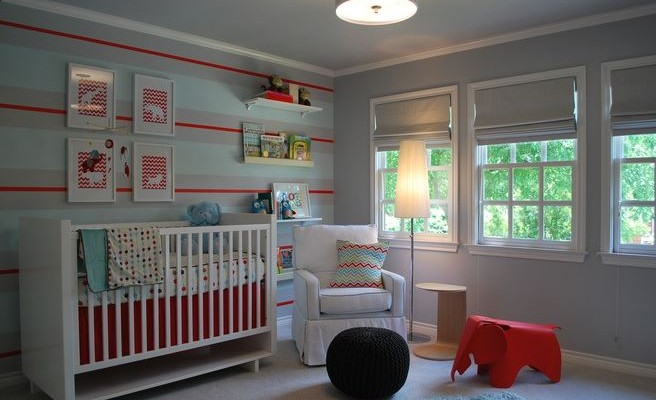 Living in a small, quaint place is not always bad. Sometime, it can even be more fun and comfortable than a huge, extravagant manor. However, when a homeowner is starting a family and is already living with a child, things can be different. An NYC apartment that used to be a fun place for you and your husband may not be enough anymore considering there is a little tot already crawling around. This is one of those reasons that call for an overall NYC remodel. But how hard can a remodel be given you're a small space? Read through the following ideas to learn how you can make the most out of a small space for your growing family:
Use curtains instead cabinet doors to hide storage – Having a baby requires quite a bit of storage space. However, do not let all these cabinets make the apartment look smaller by eliminating the doors and installing ceiling-mounted curtains to hide them. Aside from being a space saver, this can also be practical as it is easy to use during some of those baby emergencies that require an immediate run to the diaper cabinet.
Hang baby books instead of bringing in bulky bookshelves – Being a first-time parent requires research from a lot of different books. And when the baby comes, you are most likely to keep a couple of bed time story books for the little one. Do not think about bringing in bookshelves! Instead, put up wall picture stands where you can place the baby books without having to use additional floor space.
Fill small nooks with extra storage space and transform a part cabinet into a changing station – The key to an NYC remodel is to be creative with space. Those little nooks that leave some awkward space can be maximized as extra storage space. Visit your local home center and find little storage boxes and wall mounts to maximize those nooks. A more clever idea is to also transform the middle part of a cabinet into a changing station. Use the rest as storage, and the middle sections as station dedicated for cleaning your little tot.
The key to making a small apartment a comfortable dwelling is by maximizing all the space you have. Maximize your walls for mounted storage, and do not take for granted some of those usable corners. Having a baby is tough on its own, but raising a child in a small and uncomfortable space makes it even more challenging. So get up on your feet, keep these ideas in mind and transform that tiny apartment into a more comfortable place for you and your little one.