Posted on March 18, 2019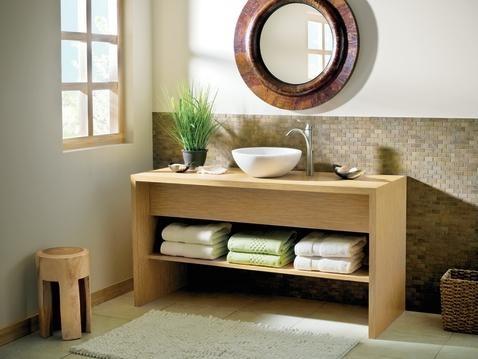 If you've always wanted some spa time but you just can't seem to fit it in your busy schedule, you can always turn to your bathroom for that much needed R&R. Just a few additions to your bathroom and you can take it from plain functional and turn it to a relaxing space where you can zone out and take the time to breathe. Below are a few bathroom remodeling tips to turn your bathroom into your own home spa:
Add Natural Elements To Your Bathroom
If you're undergoing a major bathroom remodeling project, then consider having wooden accents added to the space. It can be wooden shower flooring or wooden panels added to your walls. You don't have to cover the entire bathroom; you can add wooden panels to just one side of the wall or add a wooden shower bench. You can also add some natural elements through your bathroom accents. Like changing your bathroom mat to a wooden roll-out mat or a pebble mat, adding some wooden vases with fresh flowers, or adding some potted plants. Another way in which you can incorporate wood to your bathroom design is by having wooden frames added to windows and mirrors.
Consider Wall Mounted Vanities
A wall-mounted vanity keeps the floor visible underneath, this adds both to the functionality of the bathroom as well its aesthetic appeal. A floating sink can open up space and give the illusion of a bigger bathroom. Plus, it's much easier to clean underneath. Keeping your storage space open is also a good way to incorporate a spa-like ambiance to your bathroom, as spas usually keep towels and toiletries visible but neatly and strategically placed so it still looks good and uncluttered. Keep your towels rolled and your toiletries inside wooden containers.
Open Up Your Bathroom
Many bathrooms these days have large windows that open up to empty spaces that are still secluded from the rest of the house. If you have a space like this at home, consider having your walls replaced with large glass windows during your next bathroom remodeling project. This will give you access to natural light and fresh air. You can even have a pocket garden added to that extra space so you have a view.
Adding some natural elements and a few visual tricks to your bathroom during your bathroom remodeling project can significantly improve the look and feel of the space. Stock up on your favorite room scents and a few massage oils and you've got yourself your very own spa right in the comforts of your own home.