Posted on March 10, 2019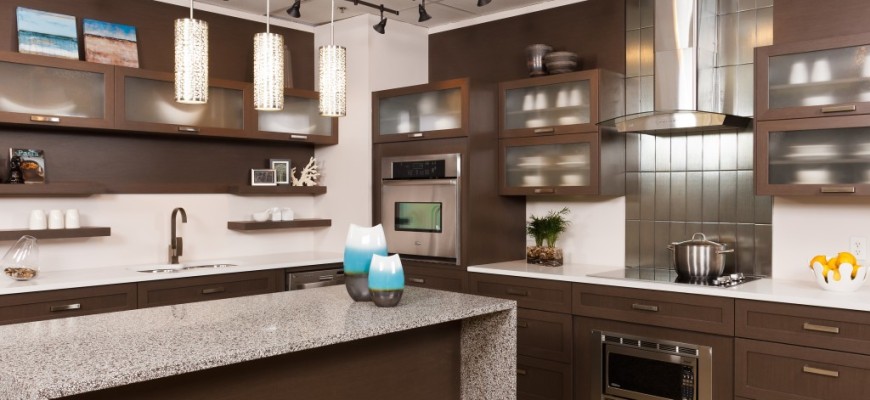 How to Keep your Kitchen Remodeling Budget Low:
One of the biggest aspects that hold homeowners back from remodeling their kitchen is their budget. Majority of the people who are in the planning phase soon find out that they are way over budget to complete the kitchen the way they want it. Here are a few things we have listed to help you keep your budget down without sacrificing too much of the quality that goes into your new kitchen.
Cabinet doors: The type of wood in cabinet doors can really drive the price of a kitchen up. For example, a solid cherry wood panel door will cost up to 4x the amount of a compressed wood with veneer finishing. The style is very similar with all the options available today and the quality is just as good if not better. The veneer finishing is very strong, durable, and even more water-resistant. Ask your contractor which cabinet doors he has in mind for you and make sure to explore these options, as they will save you money.
Appliances: We suggest to compile a list of all model numbers for the appliances you choose and look them up online. You will find that using the "Google shopping" link will save you about 15-20% on all appliances. Most of these companies will not charge sales tax and provide free delivery right to your home. Some of these companies will also take your old appliances away for you. Try to find majority of your appliances at one provider so delivery will arrive at the same time.
Find the right contractor: Labor is one of the most costly contributing factors in a remodeling project. Help yourself by finding a company who doesn't use sub-contractors to complete the job and make sure they give you an exact work schedule and timeline to complete the job. The longer they plan to be there the higher you can expect their cost of labor will be.
Overall if you can keep your budget low while still getting the kitchen of your dreams you have put yourself in a winning situation. We hope these tips will help you keep your costs down and allow you to save for other renovations around the house!
Good Luck!