Posted on March 19, 2019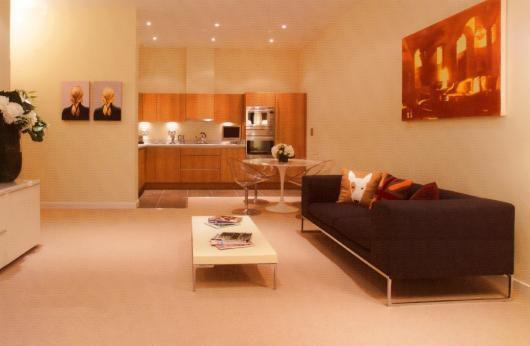 Whether you've invested in your first apartment or you've been in your current one for a while now but have only decided to update your interiors, you can never go wrong with going modern. If you already have plans of undergoing a full apartment renovation project then it should be easy to incorporate modern ideas to increase your home's aesthetic value and to make your life easier with added functionality.
Updating Your Floors
If you have dark floors but have limited space, consider having your floors changed to a material of a lighter color. If you really want to open up a space, light colors are the way to go. You can always add pops of color through your home accents like adding a carpet in a vibrant red or purple to add some character into your space. Whether you want to invest in expensive flooring like quartz, natural wood, or ceramic or you want to go with laminate and vinyl flooring, there are tons of options you can choose from. A useful tip when choosing floor designs is to stick to the basics. Regardless of the material, choose floors that incorporate natural elements into its design such as laminate floors that showcase wood grains and some elements of stone. These designs will never go out-of-style and they go well with just about anything. If you're undergoing full apartment renovation, then it is best to decide on the flooring beforehand so you have an idea of how to best distribute your budget.
Removing Clutter by Adding Storage
A common feature of modern homes is the absence of clutter. No one really enjoys clutter at home and this is especially true if you have limited space. Adding storage will keep your` home clutter-free. This is important if you are into designs that promote linearity. You can also upgrade your existing storage and make cabinets cleaner looking by having existing doors replaced with one single sliding door. Storage that slides to open saves space and is easier on the eyes than those that open outwards.
Unite the Outdoors with Your Indoor Space
Adding large glass windows gives a sense of continuity where space is concerned. Instead of creating a division between the inside and outside, you can incorporate what you have outside with what you have indoors. If you have a pocket garden, using the same flooring in that space with your indoor flooring makes the space look bigger. This should be easy enough to accomplish if you're undergoing a full apartment renovation.
Your full apartment renovation should go smoothly if you have concrete ideas of what you want in your home. Modernizing an old apartment should be easy especially if you're fully renovating your space, as you can easily add storage, have your floors changed, and replace smaller windows with larger ones.