Posted on March 26, 2019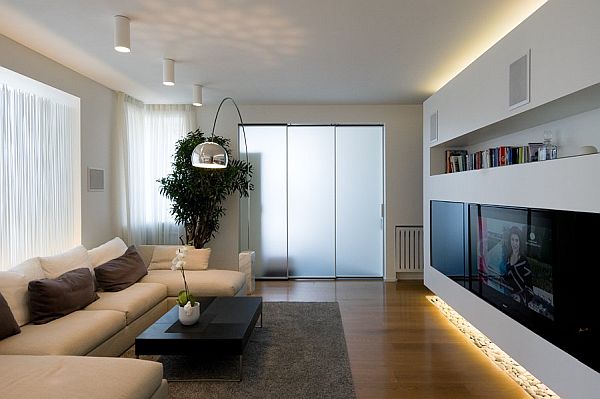 It's hard to go through a full apartment renovation without encountering a few rough patches along the way especially since you are not just focusing on one area but your entire home. This is why it is important to know what to expect before, during, and after the project and how to properly prepare for such a large task.
Before Starting
If you've already hired a remodeling contractor then you've already gone through one of the most difficult decisions involved in the project: choosing a contractor for the job. Before the project starts, make sure that your contractor understands your vision, what you want for your apartment, and which areas of your home are top priorities. Feel free to ask them for their personal input if you feel like you need some guidance, as experts usually just follow the specifications of their clients and have limited creative control unless given permission.  You should also ensure that all permits are secured before the project even starts. If you live in an apartment building this involves securing building passes for workers and issuing working permits.
During the Project
Undergoing a full apartment renovation can take awhile depending on the scope of work and since it involves working on your entire house, it might be best if you move out temporarily. During the project, you should expect dust and high levels of noise from the construction work. If you must stay in your apartment during the project, you might want to consider having air-filtering systems installed to keep dust away from areas that are finished or are still left untouched. Ask your contractor for a detailed schedule so you have an idea of which areas of your home are going to be off-limits. However, you should also anticipate delays due to unforeseen circumstances so you shouldn't rely too much on a given schedule, as the project may finish ahead or later than the given estimate. You should also set aside extra money for your full apartment renovation, about 10% to 20% more than the total cost of the project is good. This will lessen the financial strain on your part should anything go wrong or should you wish to change any existing plans that may cost more money.
After the Project
When undergoing a full apartment renovation, make sure to talk to your contractor about their guarantees and warranties. If anything should go wrong with your fully renovated home after a few weeks or months, it helps to know if your contractor will cover the repairs without extra charges. After all, you paid good money for the project so it is only normal to want to be given a guarantee especially when it comes to the quality of the upgrades installed in your home.