Posted on December 10, 2018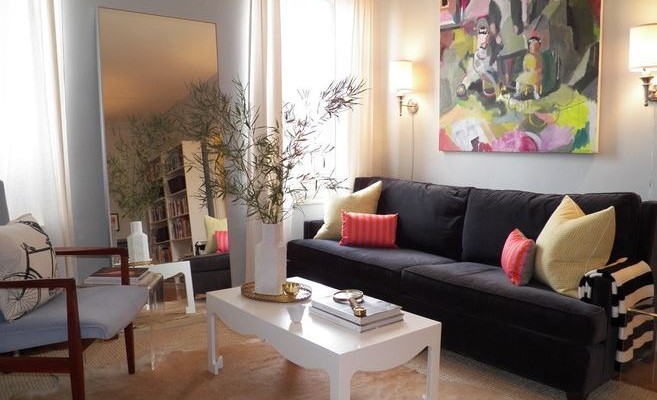 Light enhances a house's interior design by opening up small spaces and highlighting colors and prints. This is the reason why when homeowners overlook the relevance lighting fixtures, they tend to get dissatisfied no matter how many remodels they try to do. However sometimes, one can have the best lighting fixtures and it may still feel like the house is missing something. Perhaps some light diffuser? The thing with light is that sometimes, it looks better when angled at a certain position and when diffused at a certain amount. This defines how dramatic and interesting the lighting effect in a particular room will be. And speaking of diffusing light around the house, one of the easier tools we can use is a mirror. Aside from diffusing light, mirrors can also be used as beautiful décor. So if you are planning a remodel soon, here are some ideas on how you can use mirrors as décor and light diffuser:
Mirrors behind bedside lamps – The bedroom is perhaps that room in the house where people do not need as much light. However, much as in any other room in the house, bringing in mirrors in the bedroom will not only create a more spacious illusion but can also create a more romantic and dramatic lighting effect, especially when placed behind the bedside lamp. Doing this will allow the mirrors to diffuse the glow of your bedside lamps all throughout the bedroom, creating a romantic and dreamy vibe.
A tall mirror in between windows – Apartment remodels are usually all about space maximization. When working with a small space, we are of course limited in terms of the furniture and fixtures we can put up such as, windows. Adding a full-length mirror between two windows helps address these issues as it creates an illusion of another window right there in the middle, and helps diffuse natural light and bounce them off toward the opposite wall, creating a better-lit room without bringing in additional light fixtures.
A mirror behind pieces of art – You will never go wrong with this trick. Aside from diffusing light, mirrors will serve as an interesting decorative addition in this case. The key is to focus on symmetry. Use the mirror as a backdrop, then arrange pieces of art in front of it in a balanced manner.
Mirrors are a timeless element that can never go out of style when doing an apartment remodel. However, the effectiveness of mirrors in diffusing light and creating an illusion of space depends on how crafty you use it. These ideas are a great place to start, so bring out those mirrors and make your home well-lit and well decorated at the same time.