Posted on September 17, 2019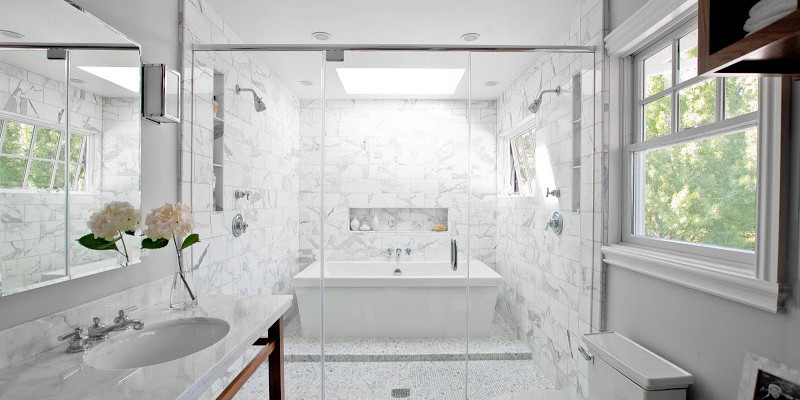 When you're living a fast-paced lifestyle in a big city like New York, everything in your home must complement your lifestyle to make it easier to go about your day-to-day activities. One of the most used areas of your home would no doubt be the bathroom so keeping everything functional and easy-to-maintain is of utmost importance, especially when you don't have much time to clean up. If you're undergoing bathroom remodeling to improve your bathroom's functionality, below are a few simple ideas that will most certainly make your bathroom much more functional:
Tub Inside the Shower
If you're not willing to give up your tub in place of a more practical shower, then integrating the two together is your next best option and we're not talking about showers in the tub here but rather, tubs installed inside the shower. If you have a decent-sized shower area with glass enclosures, have your tub installed right inside. This will not only minimize the mess when you're soaking in your tub during the weekends but it's also easier to clean up afterwards, as you'll only have to deal with one area of your bathroom. You will most certainly need to work with a bathroom remodeling expert to accomplish this because it will require additional piping and waterproofing but it will all be worth it in the end.
Add a Urinal
Installing a urinal in the house might be an impractical idea for some but it's actually pretty convenient to have around your bathroom. It's easier to clean up and if you're a woman, you won't have to keep dealing with having to check if the toilet seat is down each time you have to use the toilet.
Install Digital Faucets
If you don't have time or the patience to wait for your faucet to adjust to your preferred temperature settings, a digital faucet might just be the thing you need. While a little on the expensive side, digital faucets come equipped with setting controls that you can adjust beforehand, with the option to have different settings for each user. The faucet can recognize individual users so it automatically adjusts itself to the user's preferred temperature settings. Some can even be connected to the Internet so you can check your email while getting ready in the morning. Pretty neat, isn't it?
If you're willing to splurge a little when you undergo bathroom remodeling, consider these ideas and it'll most certainly change how you use bathroom everyday.