Posted on December 5, 2018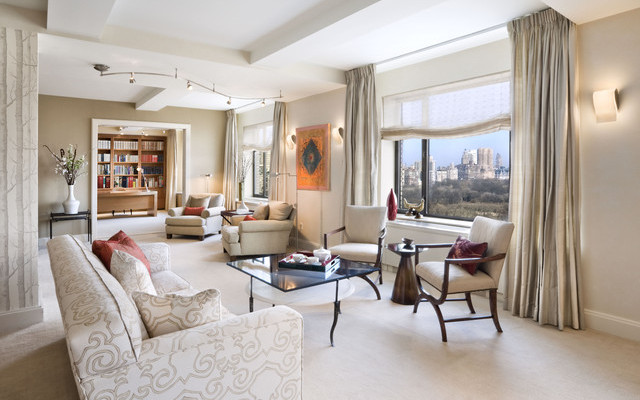 Modern concepts in interior design have been a popular preference among homeowners today. These designs provide a mix of functionality, convenience and aesthetics that modern day homeowners need. However, there just seems to be something about traditional design that makes a home homier. While it is true that most contemporary designers would prefer slick and modern treatments nowadays, there will always be something about traditional home design that makes it feel more like home to us. Hence, if you are worried about mixing in some sense of tradition and making it look outdated, here are some tips you can consider to put in some tradition to your nonetheless contemporary home:
Buy furniture in pairs – The thing with pairing is that it can easily be dull to the eyes. This is the reason modern designs do not focus on pairing, but on complements instead. However, just so you can incorporate some traditional sense to your apartment renovation, you can buy some furniture in pairs. Everything does not have to come in twos though. Just choose some central and important pieces like sofas for the living room, wall lights or art works. Tradition relies heavily on symmetry. Hence, aside from traditional style, buying furniture and accent pieces in pairs will also provide your home a good sense of balance.
Establish consistent themes – A closely planned theme is a trademark of traditional interior design. Traditional homes are those that have a clear, cohesive theme. You do not need to make everything look the same. You just need to make everything match each other well following a clear design inspiration. If you are inclined toward a particular color for example, use that as your palette base. Do not forget to consult your theme preference to a professional designer though. You need to make sure you will be able to establish a cohesive theme without being monotonous.
Add in sophisticated touches – A traditional home is all about fine and graceful details. Adding traditional touches to your contemporary home means bringing in some of those fancy details that make a house look a bit elaborate. Be careful not to overdo this though. Think about simple traditional touches such as fancy cabinet handles, marble counters of ornate wallpaper prints for an accent wall.
Modern treatments to apartment renovations sure have their advantages in terms of function and space maximization; however, from time to time, it is normal for homeowners to look for details that make their homes homier. These tips are a great way to incorporate a little bit of tradition to your nonetheless contemporary home. Keep these ideas in mind and bring in some sense of tradition to your home on your next renovation.