Posted on August 7, 2019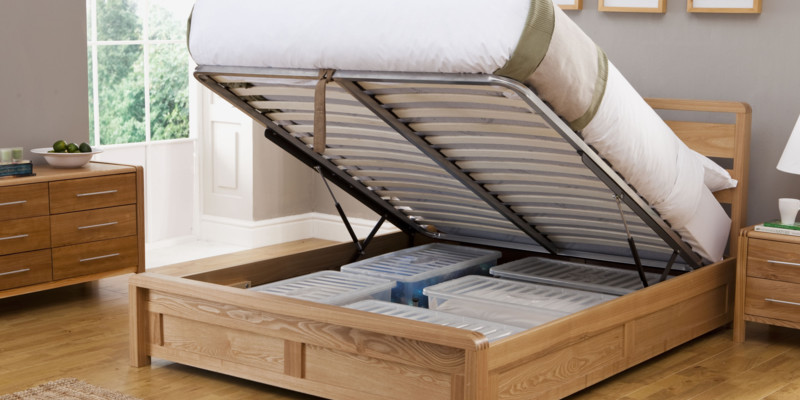 Storage, or rather the lack of it, is a common problem in most households. Sometimes, even people living in fairly sized homes like townhouses and brownstones face storage issues. Even if you decide to get rid of some of the things you don't need, finding storage to keep your home clutter free can still be a daunting task. This is especially true for those who live in small apartments. If you live in New York and you're always busy with work, the last thing you'd want is to come home to a messy apartment so keeping everything organized and accessible is of utmost importance. With this in mind, below are three ingenious storage solutions to keep your New York apartment organized and clutter-free:
Storage Bed Frames
Furniture companies and furniture makers recognize the need to create pieces that are as functional as they are aesthetically superior and so they have come up with some pretty great pieces like bed frames that serve as storage. If you lack bedroom storage, a bed frame that offers adequate storage might just be the thing you need for your New York apartment. The best thing about this kind of bed is, you don't have to cram everything under the bed as they gather dust, the bed frame actually comes with a compartment for storage so you can lift up the mattress either manually or through a motorized lift mechanism. Since the storage area is concealed, you don't have to worry about gathering too much dust, as the things will be sealed off.
Storage + Seating
Couches that come with storage spaces underneath are also becoming fairly common and they don't have to be made from wood either. You can use seating in your living room or dining area as extra storage space for your apartment. For instance, you can replace individual seats with one long bench with storage cavities underneath for extra storage in your dining room.
Floor Storage
While you will need provisions in your New York apartment for this type of storage solution and it is not always feasible with some apartments, floor storage offers a very smart solution for your storage needs. Keep books, DVDs and CDs, and even clothing and toiletries in these floor cavities. They allow you to conceal the clutter while still keeping everything accessible.