Posted on September 20, 2019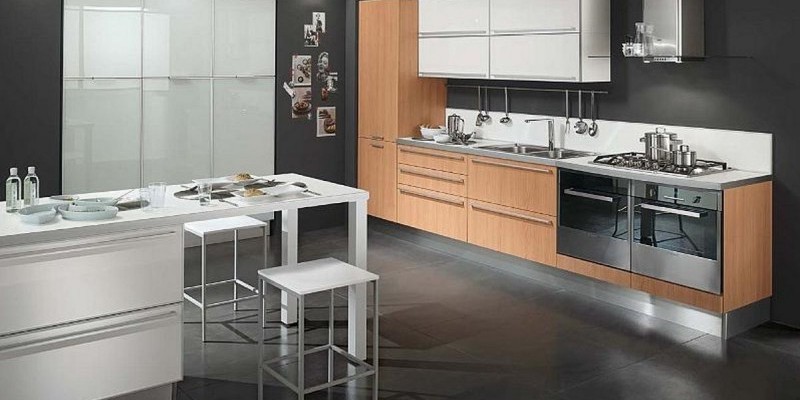 Your floor's effect on the overall look of your home is something that should never be overlooked. Other than improving the atmosphere of your living space, remodeled floors will also elevate the resale value of your home.
Kitchen and bath remodeling NYC plans should include details and available options for flooring. There are several types of flooring available and choosing the right one should be given consideration as each floor type will come with unique advantages.
Hardwood floor
Hardwood floors are the most commonly used and are very popular with many homeowners. They have a simple and elegant appeal which adds a touch of style to any home. They are also durable and remain a long time favorite amongst several people.
Wood flooring types like these are ageless and come in many different flavors. A few examples would be oak, walnut, pine, and narra. The look of these floors can also be adjusted with wood stain so as to cater to anybody's personal taste.
Laminate floor
This type of flooring is quickly gaining popularity and is slowly becoming the top flooring choice of many homeowners. The appeal of these floors lay in their price as they are generally cheaper to install and relatively easy to maintain.
Another advantage to laminate floors is their resistance to scratches, chipping, and burns which make them ideal for homes with several occupants as well as places which are commonly frequented.
Ceramic floor tiles
Kitchen and bath remodeling NYC projects rely heavily on ceramic tiles for bathrooms and kitchens. They are not restricted to just flooring as their unique properties make them ideal for countertops as well.
Ceramic tiles are waterproof, easy to maintain, and come in countless different designs and finishes. Ceramic tiles are most often used in bathroom flooring and can be found in many kitchens.
Vinyl floor
This kind of flooring is durable and does not require much maintenance. These were once restricted to kitchens and bathrooms but new and innovative designs make it suitable for use within the entire home.
One type of vinyl flooring that is now commonly used is vinyl plank flooring as it comes with all the advantages of vinyl floors and has the classy appeal of wooden floors. This type of vinyl flooring resembles the look and feel of wood. Vinyl flooring is also easy to install and has a long lifespan.
Linoleum floor
Those of you looking for something more eco-friendly should consider getting linoleum flooring. The components which comprise linoleum are all biodegradable making it a prime choice for several people today.
There are also some types of linoleum floors which imitate wood floors making it a flexible and green choice for kitchen and bath remodeling NYC plans.
These are but a few of your options and there are several other flooring options available to anybody looking for them. Choosing the right one can be quite difficult and should be discussed in detail with your contractor.
Contact KBR's and avail of our free consultation in order to find the ideal floor for your home as well as any other home remodeling concerns.
Contact KBR's and avail of our free consultation in order to find the ideal floor for your home as well as any other home remodeling concerns.