Posted on September 21, 2019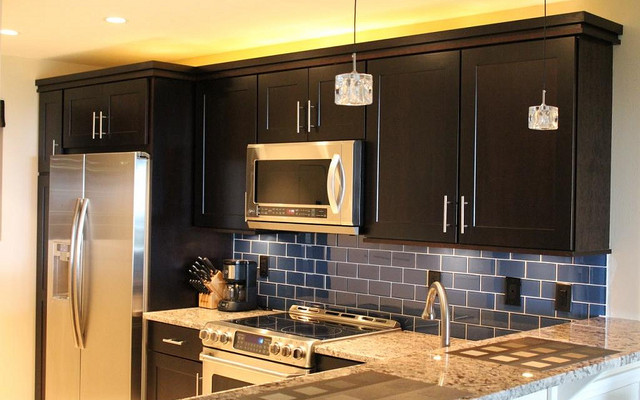 NYC kitchen design plans rely on backsplashes more than you think as a backsplash can do wonders when it comes to designing your kitchen. If done properly, a backsplash can set the whole mood within the kitchen. There are numerous advantages when it comes to installing a backsplash; it gives the illusion of a bigger space; it gives the kitchen a new and different feel; and it raises the appeal of your kitchen making it a great way to raise the value of your home.
There are countless different backsplash kitchen designs to choose from which makes choosing the right one a bit tricky. Make sure that you find a designer who you see eye-to-eye with when it comes to taste as there are several NYC kitchen designers who, instead of working to find out your taste and make your kitchen match your personal preference, will insist on a certain style and will tell you it will work out better in the end.
Be sure to check out kitchen design NYC portfolios on backsplashes so that you can get a clearer idea of what to aim for. As aforementioned, there are several styles to available to you so it is recommended to check out a few for yourself.
Contact kbremodel.com and get free consultation advice regarding your kitchen. We also offer free estimates on renovation and are quite flexible with working schedules.