Posted on July 5, 2019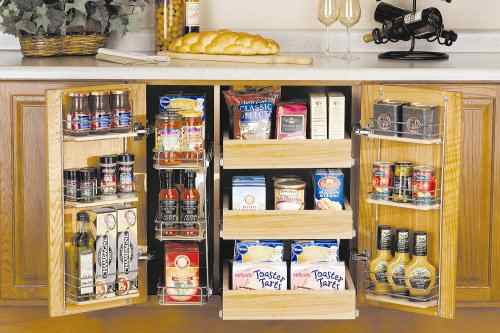 Kitchen cabinets and drawers are a necessity in the kitchen. However, they are usually not enough to keep your kitchen organized. It's easy to fall into the habit of just dumping everything in sight inside the cabinets and drawers without actually organizing them but this will make your life miserable later on. Clutter in the kitchen will prevent you from cooking more home cooked meals for your family and a messy kitchen leaves much to be desired. Organizing your kitchen will not only encourage you to spend more time in there but it will also make cleaning up much easier. Below are some useful tips to keep in mind when it comes to kitchen organization:
Use Dividers for Your Drawers
Drawers that don't have dividers often fall prey to disorganization. If you want everything to be accessible without having to rummage through your drawers every single time you need a knife, can opener, or cutlery, then having dividers made especially for these small things will make it so much easier for you to organize. If you visit a kitchen showroom, you'll see a lot of these custom-built drawers and shelving. You can either take what's there and incorporate it into your kitchen or have some them custom-built for your own kitchen.
Buy Lots of Containers for Small Kitchen Supplies
Cookie cutters, measuring spoons, and little trinkets that you use in your kitchen to come up with delicious masterpieces can be the source of clutter in your kitchen, especially if they don't have a proper place. A good way to organize all these small supplies is to buy similar containers for each one. Mason jars or clear containers are best because you can see what's inside without having to rummage through it. If you visit a kitchen showroom, you'll see that organization is key to creating those beautiful sets that they showcase.
Unpack All Grocery Items and Transfer them to Containers
Mason jars and plastic containers work for these too. Every time you do the groceries, make sure to transfer everything into their proper places. Unpack the pasta and place it in the pasta container, transfer your coffee beans from the bag to its designated container, and those that can't be unpacked should be placed in the pantry in a neat line so you can see everything from the moment you open it. This will make cooking so much easier and it will also be easier for you to check which food items need restocking.
If you're looking for some inspiration on kitchen storage and organization, visit a kitchen showroom to check out what they have. They often offer ingenious solutions for kitchen storage.