Posted on July 16, 2019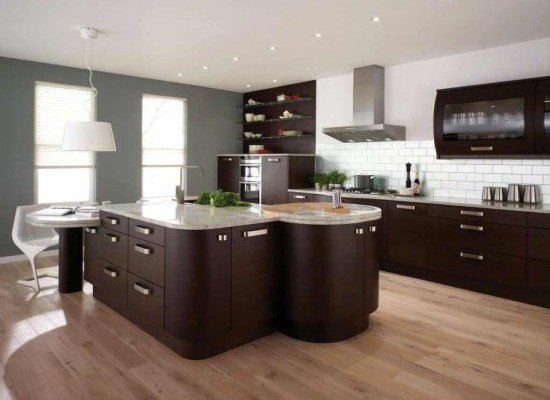 Kitchen remodeling usually requires a big budget unless you are only planning on minor changes like a new paint color and some new fixtures but upscale kitchen renovations typically cost tens of thousands of dollars. While budgets vary depending on the size of the kitchen and scale of the project, most upscale kitchen remodeling projects can cost anywhere from $80,000 to over $100,000. This is why setting a budget and sticking to it is one of the most important rules of remodeling, otherwise, you'll end up taking way beyond what's available even in your contingency fund. Below are a few tips on how you can set a budget for your remodel:
Shop Around and Ask for Quotes
Whether your remodel is big or small in scale, you should always make it a point to compile a list of quotes from various remodelers. Of course, price doesn't always determine quality so this is just one aspect you should consider. Getting a quote before undergoing a kitchen remodel will give you an idea of how much you need to raise for the project and how much you need to set aside for your contingency fund. You can have some work done with a budget of $5,000 to $20,000 but that's just for minor work. Mid-range renovations costs around $50,000 and upscale renovations can cost over $80,000.
Determine Your Budget
Most kitchen remodelers are versatile when it comes to budgets. They can always work with what you have but do bear in mind that your budget will affect the kind of materials that will be used so you also have to be realistic about your goals. You can't ask for hardwood floors and cabinets, granite countertops, and state-of-the-art fixtures with a small budget. You can focus on certain areas that need the most attention first before you splurge on upgrades that you don't really need. You also have to keep in mind that the costs will not involve the labor and materials alone, you will need to spend money on securing permits and hiring an architect for consultation.
Prepare a Contingency Fund
While it's important to stick to the budget, there may be some incidental expenses that you will need to account for. This is why preparing a contingency fund is always recommended when undergoing kitchen remodeling. 15% of your total remodeling budget is ideal for contingencies.
It's recommended that you don't go beyond 20% of the total value of your home when undergoing kitchen renovations if you want to make the most out of your investment.