Posted on September 13, 2018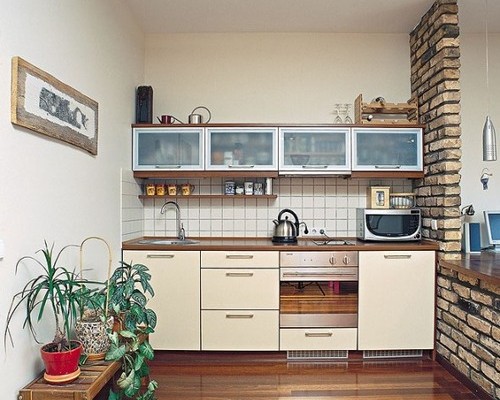 Kitchen remodeling in the big city differs significantly from remodeling kitchen spaces for suburban homes. This is because residential spaces in big cities like New York have to be innovative and space saving, as there isn't as much space in the city compared to suburban areas and countryside homes. Maximizing small spaces is characteristic of kitchen remodeling New York companies.
A lot of people believe that when it comes to one's home, bigger is always better. However, for a lot of people, having a fairly sized apartment in the big city is desirable, as it is easier to maintain. Just because you have a small kitchen does not mean you cannot make it great in terms of aesthetics and efficiency.
If you think your home's kitchen is a bit too small for comfort, then you should consider having it remodeled to suit your needs. Hire an expert at kitchen remodeling New York projects; preferably one with experience working with small spaces. There are various ways by which you can maximize the space of your kitchen and leave it clutter free. Be open to new kitchen remodeling ideas but make sure to keep a certain level of control when it comes to the project to ensure that the end result is something you would be pleased with.
While small kitchen remodeling can be tricky, it need not be difficult. You don't have to worry about presenting some very concrete plans to your remodeler, as you can get as much help as you can with ideas later on. However, remembering a few details can help you move forward much faster.
One important tip to keep in mind when working with small kitchens is to learn how to stick to the essentials, especially when it comes to appliances. The biggest limitation when it comes to small kitchens is the amount of things you can fit in them. This is why one should prioritize appliances that are necessary to maximize space. You should also opt for built-in appliances, as they take up less space than the stand-alone variety. While built-ins are typically much more expensive, they are ideal when working with small spaces. Adding glass accents to storage can also give the illusion of a bigger space, so you may want to consider adding a few features in your kitchen that are made out of glass.
Keep these things in mind when having your kitchen remodeled. You can discuss them with your kitchen remodeling New York contractor so that you can come up with a design plan that suits not only your taste but also your space.
Visit KBR's for a free estimate on kitchen renovations or call us at (212) 475-8000.