Posted on July 31, 2019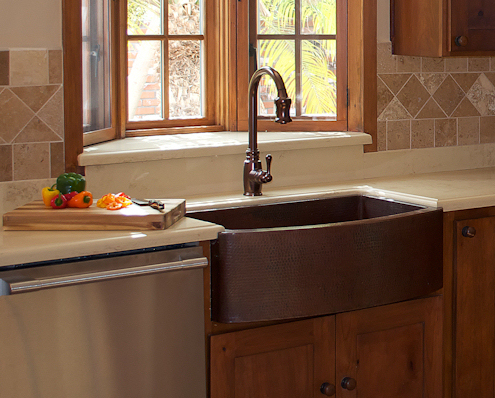 The kitchen sink is perhaps one of the most important fixtures in a kitchen. Being one of the most used areas of the kitchen, the material you choose for your sink must be durable and easy-to-clean but this doesn't mean that you have to always go for traditional stainless steel and other common kitchen sink options. Exploring other materials will give your kitchen an edge over others and will also increase its overall value. Below are three materials that you might want to consider for your kitchen sink:
Natural Stone
While not all stone materials are ideal for kitchen sinks, you have two very attractive options: soapstone and slate. Soapstone is popular for having anti-bacterial properties so if you're extra particular about cleanliness, you really can't go wrong with this type of natural stone. It's also resistant to acid, chemicals, and water damage. However, soapstone, especially those that are solid, can be quite expensive and can cost you over $1000 for installation. The advantage is that it is handcrafted, giving it a one-of-a-kind look and finish. Slate is also a great option, as it is very durable and can last you a lifetime with proper maintenance. Most kitchen remodeling professionals can give you proper advice regarding the best natural stone material for your kitchen sink.
Copper
If you're looking for something really unique and one-of-a-kind, you might want to opt for a copper sink. They're aesthetically pleasing, durable, and are resistant to rusting. Copper also has anti-bacterial properties so it's great as a kitchen sink material. However, you should always make sure that the sink has not been filled with other materials to maximize its durability. Kitchen remodeling experts recommend sinks that are made of 99% copper if you really want to benefit from the unique properties of the material.
Cast Iron
Cast Iron is highly durable and comes in a wide-variety of colors. Although, if you want something timeless and will last for a very long time, you might want to stick to a safe and neutral color like white. Since the material is on the heavier side, make sure to hire a kitchen remodeling professional for installation so that they can provide adequate support for your cast iron sink.