Posted on October 21, 2019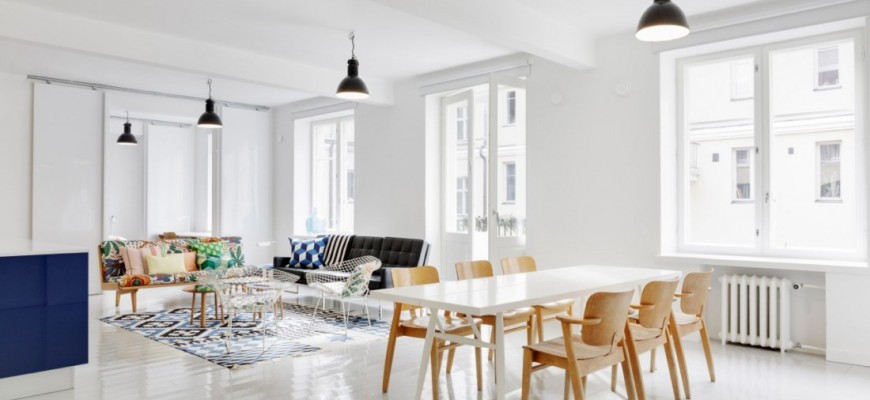 Perhaps one of the most common issues faced by people living in lofts is the lack of divisions and the lack of storage. While New York loft apartments are generally bigger than your average studio apartment, the two share one common feature and that is an open floor plan. Undergoing loft renovation is no easy feat and not because of the lack of experts in the field but because of the layout and design issues that lofts pose. Most loft dwellers grapple with creating a cohesive design while managing to assign various functions for different areas of their loft. If you're facing the same issues with your New York loft, then the following tips might be of help to you:
Working with Color
Color is a very tricky aspect to work with when you're designing a loft because of the open floor plan. When you can see everything from the moment you enter your loft, too many contrasting colors can give you a headache and worse, you can't fully enjoy your home because of the lack of a cohesive design. Choosing one central color scheme for the entire loft is a great way of tying up a design. If you want to be on the safe side, go for something a little more neutral but if you want something bright and inviting, you can choose one bright color and incorporate it in all areas of your loft such as in your cabinetry, seating, tables, and decorative pieces.
Address Height Issues with Proper Lighting
When undergoing loft renovation, another difficult issue to address is the height of the ceiling. While high ceilings are a welcome change when you live in a densely populated city like New York, they can make your home look a little too industrial for comfort. So if you want to create a cozy atmosphere in your loft, a good solution would be to add lighting of varying heights. In areas where you want to achieve a cozy and inviting atmosphere, get lighting solutions that dangle lower. Pendant lights are great for this purpose, as you can adjust their heights and make them dangle lower without being too overwhelming on the eyes. Task lighting is great for areas where you need brighter lighting. Of course, some table lamps and floor lamps are also welcome in areas where you want to be able to relax and adjust lighting within reach.
Get Movable Shelves
Stand-alone shelves that don't need to be mounted are perfect for creating divisions and you can easily move them around if you want to change the layout of your loft apartment.
With the right pieces and the right design, your loft renovation project should go off without a hitch.