Posted on March 2, 2019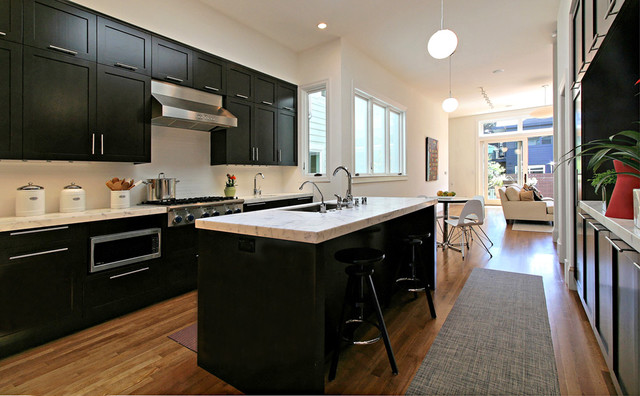 If you are considering kitchen remodeling, the best place to go first is a kitchen showroom. There will be plenty of designs to see which you can apply to your own kitchen. Once inside the kitchen showroom take all the time you need to observe all the details about every kitchen they have there. You'll want to make note of the layout, talk about different materials used around the kitchen, and consult any of the contractors there for advice.
In the showroom, make sure to speak with the designers on hand and hear what they have to say about your kitchen remodeling. Take the time to observe how their choice in materials affected the overall design. Take note of the colors and textures as well along with all other details big and small. All of these things have been carefully calculated and put together to bring out a certain effect or design in the kitchen.
If you are to create a highly functional kitchen, you will need to maximize your current space and allocate kitchen tools and equipment properly. You want to avoid an overcrowded kitchen at all cost. Not only does it look bad but you might not be able to use it properly and it can pose as a safety hazard.
If you live with kids, you can choose a design with higher sink, kitchen walls, and fixtures. The kids may tend to play inside and you wouldn't want your kitchen tools to harm your kids.
Observing the designs in the showroom kitchen of today can be your source for ideas. You can mix and match designs and come up with your own. You will also learn what types of materials are suited for your chosen designs. Trusting these designs from the experts will give you long term satisfaction after you built the newly renovated bathroom.