Posted on March 22, 2019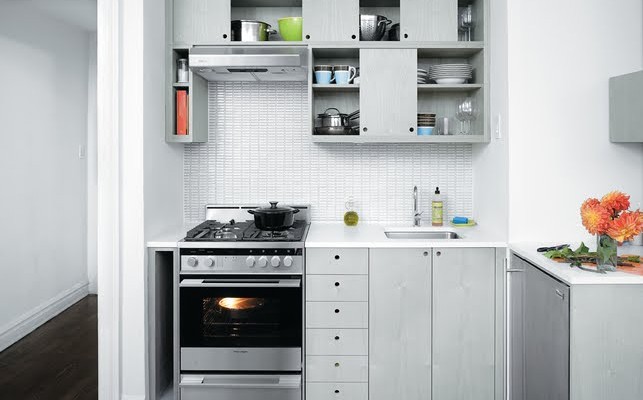 Just because you live in a studio, one-bedroom, or loft apartment does not mean you can't have a nice kitchen. Considered the heart of every home, your living space will certainly be incomplete without a fully equipped and fully functional kitchen. Unless you plan on living on take-out for most of your life, undergoing kitchen remodeling to maximize your small kitchen space should be one of your top priorities. Modern kitchens are typically designed to save space, especially since most people live in compact apartments in the city. There are tons of ideas that will help you maximize every space and corner of your kitchen, you just have to think outside the box. Consider the following space-saving ideas to fit in everything you need into your small kitchen:
Multi-Purpose Counters
Have a kitchen island installed if space permits. A kitchen island can be multi-purpose, as you can use it both for preparing food and as a dining table. You can also consider hanging your chairs on your wall when not in use so you have space to move around. Kitchen islands can also provide storage and can be used as a workspace. Consult a kitchen remodeling expert to find out the best kitchen island for your space. Opt for a stainless steel surface, as it is reflective, low-maintenance, and can add a modern touch to your kitchen.
Microwave Drawers
Small kitchen appliances like microwaves, coffee makers, and toasters can take up precious countertop space. Built-in microwave drawers are the best option for small kitchens, as they can free up some precious counter space for other things that can't be built-in.
Opt for a Small Fridge
The fridge can take up a lot of space in the kitchen so if you live alone and you have easy access to a grocery store, choose a small fridge over a large one. You can have it tucked right in your counters if you have space or have a special cabinet with a functional surface built for your fridge. This will give you extra countertop space while keeping your fridge accessible. Some people also opt for one small fridge and one small freezer, which they can both tuck in recessed counters in the kitchen to save space.
With the help of a kitchen remodeling expert, you can work out the best plan and layout for your tiny kitchen so you'll have a functional space to prepare your meals without cluttering up your small space.