Posted on May 22, 2019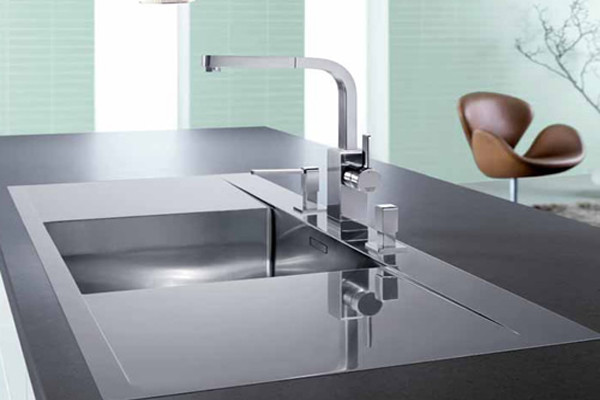 As the trends in kitchen design and technology evolved, so has the kitchen sink. Far from being a recessed area in the kitchen with a working drain and faucet, kitchen sinks these days are as stylish as they are practical. If you're undergoing kitchen remodeling, you might want to explore new kitchen sink trends for your kitchen. From kitchen sinks that you can hide to modular sinks and integrated sinks, you'd be surprised at just how much they have evolved.
Sinks with Enclosures
Sinks that can be tucked in under enclosures have become quite popular in recent years. These sinks are actually wonderful additions to modern kitchens and are perfect for small apartments. Since you can cover it, clutter is minimized and you can use that space on top as extra counter space when you're prepping ingredients for a meal.
Integrated Sinks
As the name suggests, integrated sinks are designed in such a way that makes it look like the countertop and the sink are made from one solid material. Quartz and stainless steel countertops are perfect for integrated sinks. If you want a seamless and very clean kitchen, integrated sinks are perfect for you. Ask your kitchen remodeling consultant if it is possible to have an integrated sink installed in your current countertop.
Custom Sinks
Custom sinks are also becoming very popular these days. If you love cooking and you use your kitchen a lot, investing in a custom sink is worth it. You can decide on how many tubs you'd like it to have and you can even add work surfaces on top. You can also add built-in compartments for dishwashing soap and utensils and have the design custom-made to suit your personal style.
If you're undergoing kitchen remodeling anyway, you might as well upgrade your sink to something more functional and stylish. A good sink will not only make your life easier but it'll also boost the aesthetic value of your kitchen.