Posted on March 5, 2019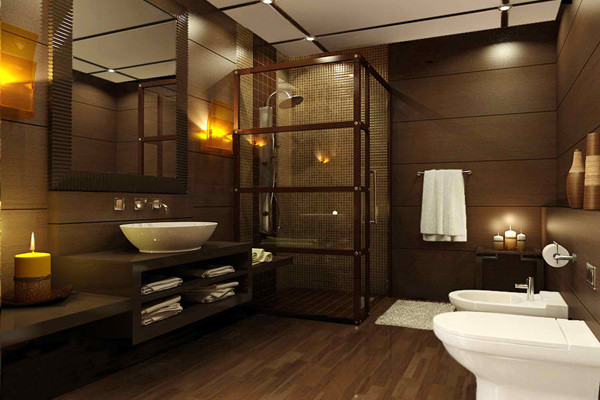 The bathroom is not just a place to take a few minutes as you shower and get away from everything else. It is a special room that should give you additional peace of mind and relaxation. The following upscale designs are available some bathroom showrooms and can give your bathroom the special focus you have never realized you wanted in your life.
Space consideration
Modern bathrooms are designed to be more spacious compared to the classic types. This allows you to put additional items such as longer cabinets and special lighting and even dedicate a corner of your bathroom for entertainment or quiet & private relaxation. At this point, you are also able to select the type of equipment and items to put in your extended unit. To make your bathroom seem even larger, you can create the sense of additional space using strategically placed mirrors.
Comfort and style
Upscale designs are more focused on a new and more modern sense of style and greater comfort that makes you always want to find an excuse to go to your bathroom for some relaxation. The showroom depicts high end finishing such as hand-painted tiling, stainless steel items, and classy lighting. A fire place is also added in some bathroom showrooms and this provides a unique feeling as you immerse yourself in the water with additional sound of cracking flames in the background.
Installing television in the bathroom
This is really an upscale design that allows you more entertainment options in the bathroom as you enjoy your best movies or music. This breaks the monotony and dead silence that usually characterizes most bathrooms. As the television gives its additional light, you could save more energy and remain connected with your favorite programs. The bathroom showroom can show you just how this design can be easily achieved.