Posted on October 4, 2019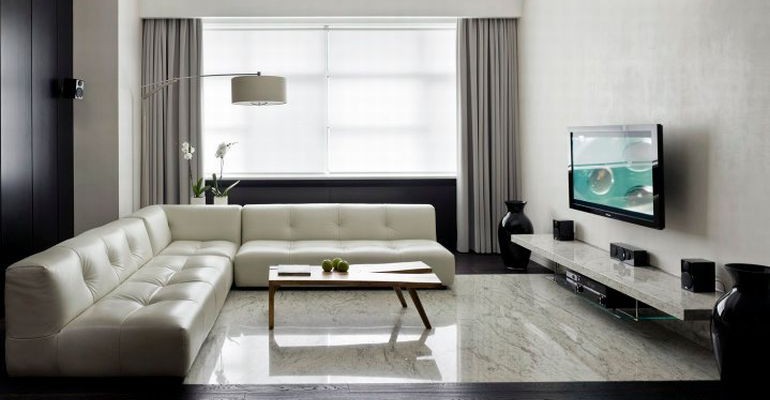 NYC apartment remodeling is not for everybody. While there are some who make it seem easy, this is something where making a few mistakes can be very harmful to the final results. There are several things to take into consideration when coming up with apartment remodeling ideas and it helps to have a guide or the help of experienced remodelers. Remodeling and decorating is considered by several people to be an art form and must be approached as such to achieve ideal results.
Don't forget primer
All good paint jobs depend on how well the painters prepared for it. Taking the time to add primer Is definitely worth it as will seal the surface to be painted, making the paint stick to it better, and will make the paint job last much longer.
Don't forget grout sealer
After taking the time to pick out what tiles to use and how to incorporate them with your design, it would be a shame to rush the installation by scrimping on grout. Taking the time to seal the grout properly will make it much easier to maintain as it will repel water properly and will not stain as easily.
Don't limit color
Many people are afraid to experiment with color and usually tend to stick with neutral colors. While neutral colors are easy to work with and easy on the eyes, it never hurts to give your room some extra life. The color alone can improve the room in ways furniture can't and should be given consideration for NYC apartment remodeling plans.
Don't go crazy with color
While experimenting with color is encouraged, it is also best not to go overboard. A good rule to remember would be 60-30-10. All NYC apartment remodeling experts know about this rule as it provides simple but exemplary results. 60 percent of the room should be painted in the dominant color, 30 percent in the secondary color, and the remaining 10 percent should be left for accents scattered throughout the room.
Don't forget lighting
When making plans for apartment remodeling, most people will take a lot of time considering what designs to choose for their wall; shopping around for furniture which complements each other as well as the room; and fixtures to pull it all together, but this effort is wasted if the room is not lit well enough to enjoy and appreciate the beauty within it.  Strategically placing lighting in key areas will liven up any room and is crucial to NYC apartment renovation.
Don't ignore scale
When you have large walls, you want to emphasize it.  You can try hanging a large portrait you like with a frame that grabs the attention of those in the room. Avoid small things like tiny picture frames or small clocks as it tends to appear like blemishes rather than tasteful adornments.
Don't force furniture on empty spaces
Having space is a luxury that you should take advantage of if you have it. Simply having enough space in a corner for a cabinet does not mean you should place one there. Store away what you don't really need to free up some space to make your room less cramped.
Don't focus on one focal point if you have others
If you have a fireplace or a nice view, be se sure to highlight it. Many people place their furniture in relation to where their TV is, forgetting about the real assets of their homes. It is okay to have more than one focal point and it works to your advantage to magnify its beauty.
Don't ignore safety
Never forget to keep this in mind whenever doing any apartment remodeling. If you have children then try utilizing a design which keeps them from harm's way. Also, never get anything less than a licensed professional when altering or fixing the wiring or plumbing within your home.
Visit kbremodel.com for free estimates on apartment renovations as well as free consultation advice for New York kitchen and bath projects.