Posted on September 30, 2019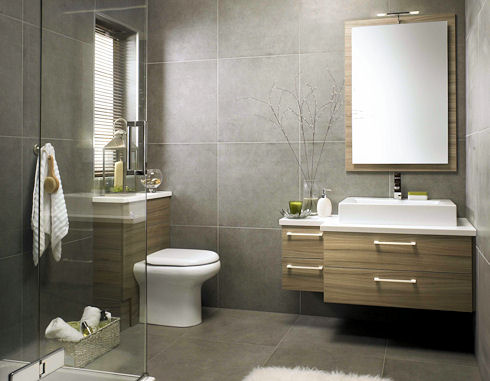 Bathroom remodeling is a demanding task.  Although difficult, there are several ways and techniques that NYC bathroom remodeling experts utilize to maximize the size of your bathroom to make it more efficient as well as appealing.
It is always a good idea to make it seem as if any space is bigger than it really is – this is done to avoid feeling cramped and to enhance the atmosphere within a bathroom.
Keep colors simple
Consult your NYC bathroom remodeling expert to help you pick out a color to work with. Use only certain shades of that particular color. Using colors properly will not only make your bathroom seem much bigger than it really is but will make it a lot nicer to look at as well.
Illusion
Illusion is something a good NYC bathroom remodeling expert takes into consideration. One technique you can try would be to put certain tiles to make rows of horizontal stripes across your bathroom. Think of how people avoid wearing horizontal stripes on shirts or sweaters as it makes them seem wider; the same concept applies to rooms and it can work to your advantage.
Another trick is to design your walls to emphasize the height of your bathroom. There are a lot of ways you can do this: you can try out small numerous tiles to strengthen the illusion of length; avoid large tiles as they tend to give out the opposite effect.
Employ glass
Another way to tackle small bathroom remodeling is to use glass enclosures. Using glass will let people see the full size of the bathroom from one wall to another, ensuring that any tight spots are completely minimized.  Be careful with glass as it is not a good idea to use it for everything. Having cabinets to store things in is great as it keeps the bathroom free of clutter; this is one thing you want to keep out of sight.
Efficient placement
This is the most important thing to consider if your space is limited. You must balance beauty and efficiency while you are changing the layout of your bathroom. A few things you can try out would be placing your sink on one side of your countertop rather than in the center. Doing this will free up more valuable counter space and works well for small bathrooms.
Shelves, cabinets, and drawers, can do amazing things to bathrooms. Placing them in the right areas will make great accents while maximizing the space available in your bathroom along with keeping it free of clutter.
Distraction
Go all out on a certain area of your bathroom. Making one part of your bathroom a focal point will steer a person's attention away from other aspects of the bathroom helping them forget the size of the bathroom. This is a bit tricky and is best left to bathroom remodeling contractors.
Visit kbremodel.com and consult NYC bathroom remodeling experts for free or avail of our free estimate on kitchen or bathroom remodeling.