Posted on September 16, 2019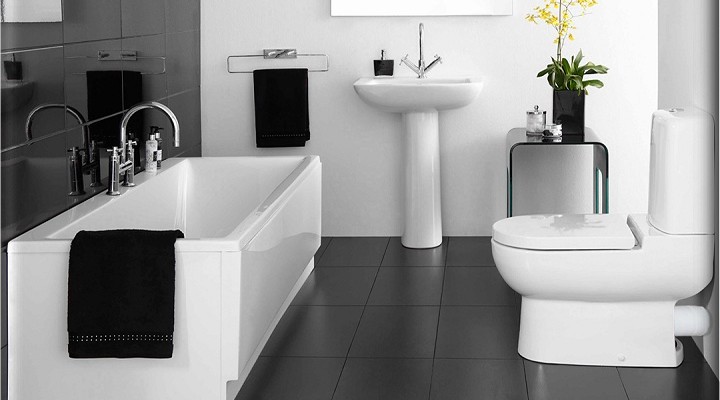 NYC bathroom remodeling can be a daunting task. There are just so many things to consider and several factors involved in remodeling a bathroom. The first thing to do would be to contact a NYC bathroom remodeling expert and talk about what sort of changes you are looking for; not only will an expert make the project go more smoothly, but he can also give you more bathroom remodeling ideas. You will also get a clearer idea of the total bathroom remodeling costs along with a clearer understanding of what it is you are paying for. Another advantage is that all the things that you buy will complement each other to give you the bathroom you deserve.
tiles
Bathroom tiles come in countless different designs and trying to choose one can take as long as a few days if you aren't certain about what you are looking for. Most NYC bathroom remodelingwill simply ask you what theme you are going for and will show you the corresponding tiles to match your taste.
Sinks
A few examples of the main types of sinks would be pedestal sinks, vessel sinks, console sinks, vanity sinks, under mount sinks, wall hung sinks, etc. and keep in mind that each sink can be designed in a plethora of ways so you literally have thousands of different choices.
Toilets
Toilets vary in design and are the most important things found within bathrooms. Be sure to pick a toilet that matches your needs while still being visually striking. One type of toilet that is becoming more popular is the dual flush toilet which is known to save over 15,000 gallons of water every year.
Tubs & Showers
Choosing either a tub or shower depends on the size of your bathroom. There are lots of ways to go about this but what it really boils down to is your personal preference. If you go with a shower, try using glass shower enclosures rather than shower curtains as it gives the illusion of a larger space.
Faucets
The design of the fixtures, while small compared to other parts of the bathroom, is crucial when it comes to making a theme work. The design of the faucet can make the bathroom easier to use for its occupant and should be given some consideration.
Cabinets
The cabinets in the bathroom do more than just keep the bathroom free from clutter they can make your bathroom more visually appealing. These come in different styles and can come in very handy–medicine cabinets are one of the most useful things found in a household.
Countertops
Every room needs something that serves as a table and bathroom countertops are perfect for this purpose. You can choose from several kinds of materials and designs to achieve your desired effect. The height of the countertops can be custom fit to make your bathroom more to your liking.
These are the things you will have to give some serious thought. Each item should match perfectly with all the rest and if even just one thing seems a bit awkward, the bathroom's overall appeal will be dealt a serious blow. Be sure to discuss things thoroughly with your NYC Bathroom remodeling expert to ensure that you everything is in order.
Get a headstart on your NYC Bathroom remodeling project by visiting KBR's and get a free bathroom remodeling estimate now.