Posted on October 6, 2019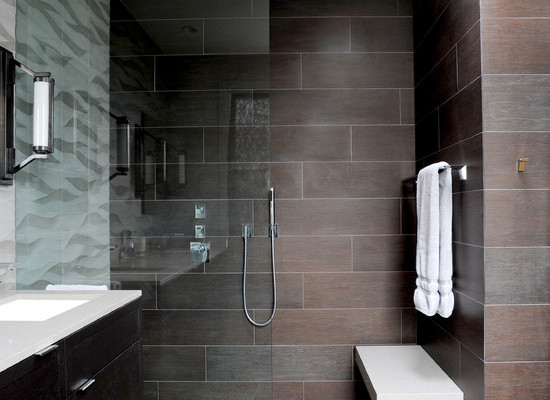 A lot of people in New York who are considering NYC bathroom remodeling plans are looking at small bathroom remodeling ideas or bathroom remodeling tips to enhance the space available within their bathrooms. Most would think about how to maximize the space by improving their sinks or their toilets and cabinets but very few people ever consider taking advantage of the space within their shower. There are a lot of bathroom remodeling tips which focus on maximizing the space within showers allowing small bathrooms to put every inch of space to good use while still maintaining a comfortable and relaxing atmosphere.
Keep storage a priority
The perfect time to enhance the storage capacity of your bathroom is while you are making bathroom remodeling plans. Think about things you would like to accomplish while within the shower. Some bathrooms have anti-fog mirrors within their showers to get shaving finished within the shower.
There are also several kinds of shelves designed to be placed within bathrooms or installed around the area of the showerhead. NYC bathroom remodeling can also include the installation of niches which provide excellent and elegant storage space within showers. A niche is built within the shower wall forming a useful and neat groove which blends perfectly with the bathroom, looking as if it was always there.
Shop around
There are now several different products available today which are designed to fit within shower enclosures. Things like free standing shelves which easily blend in a shower corner or racks that were designed to fit onto the showerhead are just a few examples of helpful items.
Many of these items will also help with organizing your bathroom keeping it neat as well as efficient.  The prices of such things can range from easily affordable to extravagant luxury items. Remember that you do not necessarily need to pay top dollar to make your bathroom beautiful, knowing how to mix and match is the key and it is very possible to improve your bathroom on a tight budget.
Visit kbremodel.com to get free consultation advice for more bathroom remodeling tips and get a free estimate on NYC bathroom remodeling as well.