Posted on October 3, 2019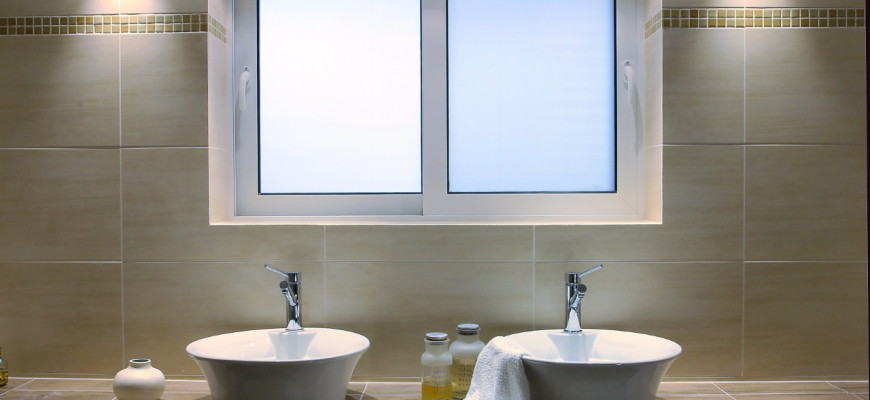 A good NYC bathroom remodeling expert will tell you that the tiles installed within your bathroom play a big factor in determining the atmosphere and overall feel of your bathroom. But more than that, the type of tile you install will also determine how durable your bathroom will be. The bathroom is, as most bathroom remodelers are quite familiar with, a hostile environment to its surroundings as it needs to bear being wet very often, regular materials used in other rooms, would wither quickly if subjected to the same daily beating.
NYC bathroom remodeling plans involves choosing what sort of tiles to use putting basis not only on aesthetics. There are many advantages, and disadvantages, to different types of tiles. Not all tiles are the same and picking the right one should be given proper consideration.
Ceramic
This type of tile is a long-time favorite among bathroom remodelers and can be found in many bathrooms. Ceramic is chosen over many others because of its durability as well as the large variety of designs and colors that it comes in. Ceramic is available at a relatively cheap price making it an even easier choice for most people.
Ceramic is also easy to clean and germs have difficulty breeding and clinging on to them. It is also easy to install within bathrooms and can even be done by most DIY enthusiasts.
Porcelain
Porcelain is rapidly gaining much popularity in several households today. It is a variant of ceramic except much more durable and costs just about as much as well. The several available designs of porcelain and its appeal as a classier and more stylish tiling option are what grab the attention of most NYC bathroom remodeling experts.
While still considered easy to install, it requires more attention to detail than ceramic and an improved compound setting material must be used during installation.
Slate
Slate tile is known for its soft beauty and longevity. Although commonly used for roofs, it is also excellent flooring material and can last for as long as five decades if maintained properly.  The price of slate tiles is determined by the chosen design and can cost a little more than other more commonly used tiles.
However, it is difficult to install and must be put in by NYC bathroom remodeling professionals. Slate also requires more maintenance than ceramic. The look and soft feel of slate is hard to imitate and while it is not commonly used within bathrooms, no other tile truly comes close to emulating its effects.
Vinyl
Resilient synthetic tiles which are available in many different sizes, vinyl is one of the cheapest options available. They are manufactured in a way that allows for any design to be placed onto them.
Vinyl is also very easy to install and replace, needing little or no demolition in the process. Because they are flexible, vinyl tiles are also less likely to break. The disadvantage to vinyl is that it is not as beautiful as ceramic or other tiling options and that they cannot remain wet for as long as ceramic as well.
Marble
Marble tiles provide a unique and beautiful look that other tiles could not hope to achieve. Marble, however, is not easy to work with and it can be difficult to match and install these tiles. It is recommended to use marble tiles that come from the same batch to ensure that they match.
Although beautiful, Marble requires much maintenance and must be cleaned more often than other tiles with a special kind of solution. Like vinyl, marble cannot be wet for very long as it stains easily. This kind of beauty also comes with a price – NYC bathroom remodeling plans including marble tiles will command a high price.
Glass
Coming in dazzling designs and vivid colors, glass tiles can bring your bathroom to life like no other tiles. Glass may be the most difficult and also most expensive option to work with but it can offer amazing results. Mainly used for accents and backsplashes, there are a few types of glass tiles that can also be used for flooring.
Glass tiles must definitely be installed by specialists. It is also recommended to consult with NYC bathroom remodeling experts when choosing a design. Glass tiles are quite the investment and must be discussed thoroughly before any plans of installation commence.
Considering the different kinds of tiles and the designs that each one is available in, choosing which ones to use in your bathroom can be quite the task. Be sure to consult with your NYC bathroom remodeling expert and discuss exactly what you are looking for and what sort of theme or look you want your bathroom to have as well as the bathroom remodeling cost and allocated budget.
Visit kbremodel.com and get a free bathroom remodeling estimate along with free consultation. Let us help you find the tiles that are perfectly suited for your needs and tastes.