Posted on April 2, 2019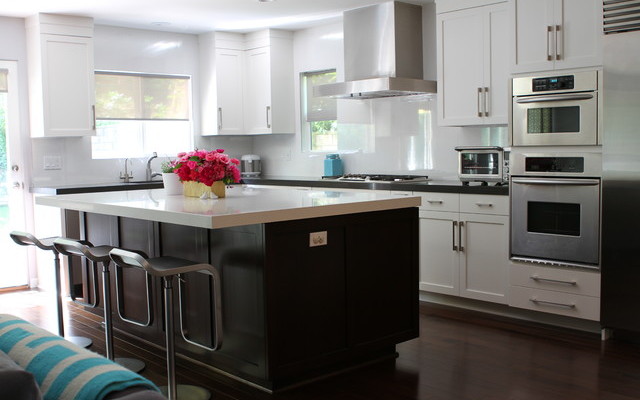 Space in New York comes at a high price. Most of us have to make do with the space we have but this should never limit us when it comes to our home remodeling plans; it just means we have to be extra creative. If you want to make the most out of your kitchen remodeling, you might want to consider making an open space kitchen.
You don't need to limit your kitchen to four walls in the corner of your home. Tearing down a wall or two can make more of an impact on your home than you can imagine. You'll have more space and it'll be much easier to access and use your kitchen. Here are a few advantages of making an open kitchen remodeling plan.
More space
Once the walls are out of the way, you'll be opening up your kitchen to the rest of your house. You can use this extra space to put in a counter, a breakfast bar, a kitchen island, or a simple coffee table.
Quicker service
With the dining table or counter within arm's reach, you will be able to serve food directly onto plates immediately after it is cooked. Clean up will be much simpler too as as the sink or counter will be within that same reach on the opposite end.
Added function
Having an open kitchen can feel as though you are in two places at once. You can easily interact with guests whilst preparing beverages or keep an eye on your kids while you're cooking meals. The way you decorate for your kitchen remodeling will also complement the rest of your house. You will also notice the benefits of a more spacious kitchen as it will be much easier to walk around in it. Your guests can also use the kitchen for casual visits.