Posted on December 2, 2018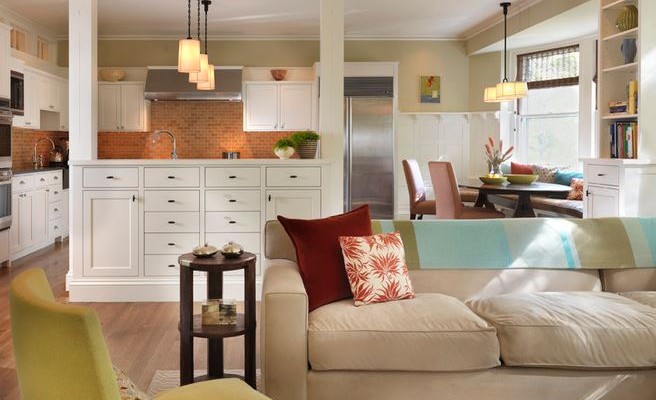 The most common problem apartment dwellers usually complain about is the lack of space. Sometimes, no matter how much a homeowner wishes to do an apartment remodeling project, it just becomes difficult because of space limitations. While there are lots of other ways on how to remodel an apartment to improve the illusion of space, sometimes the only way to make a room more spacious is to actually tear down walls. This might sound intimidating and worrisome, however, it has been done a lot of times and there are actually lots of treatments to can do to make the clearing more beautiful than the wall that used to be there. Thinking or of putting down a wall and remodeling a room? Here are some treatment ideas you can consider before you call a designer for a final remodeling plan:
Columns – Columns are classis and traditional. Some homeowners would even ask builders to create openings in the house just so they can have romantic columns installed. Columns are a great way to frame a wall opening. They provide an instant romantic appeal to a room. But aside from aesthetics, this is also a great way to support the area right above that clearing. Talk about function and appeal in one!
Bring in additional storage – When a wall is cleared, you will still need separators to somehow isolate rooms from one another. But since you do not want walls, you can just bring in a beautiful, designer cabinet or bookshelf that will function like a half wall. These fixtures can also hold important light switches and plumbing work as necessary.
Window and door cases – If you prefer a completely cleared out space without the columns and cabinets, you can simply case out the opening using wood trims. If you are doing this, be sure to coordinate the wood trim paint with the window and door cases. Aside from creating an instantly romantic appeal, this also retains the cohesiveness of the room theme and layout, thus making the clearing less awkward, like it has been there all along.
Apartment remodeling is usually always about space solutions. And when remodeling, you should not be afraid of big changes like tearing down a wall just to make a room more spacious. Sometimes, you need big changes like this. And besides, there is nothing to be uncertain about. Considering these beautiful treatments, you definitely have great options if you want to tear a wall down.