Posted on August 26, 2019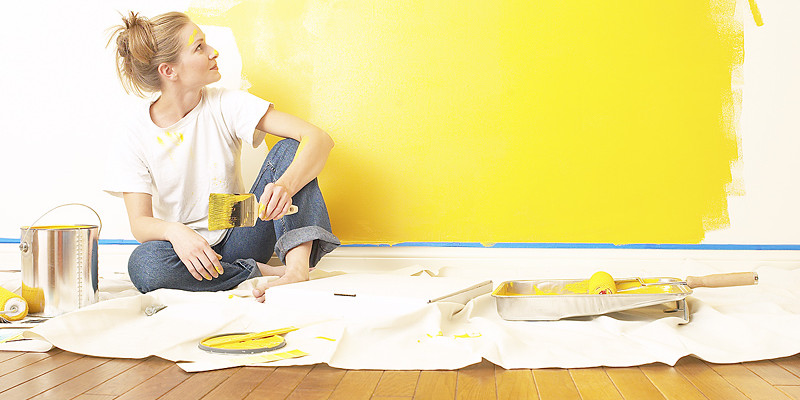 People paint and repaint their apartments for many different reasons. Some do it like a regular habit of fun, while some do it to add appeal to the house, or make it more presentable before they make it available in the market. However, although painting a house may look pretty easy, it actually takes considerable planning and sometimes, cost considerations. When doing an apartment remodeling project for example, painting the exterior and interior of the apartment is one of the most critical processes. It is very crucial to coordinate all the elements, materials and fixture designs with the colors of the wall in order to establish an overall theme. Aside from setting the overall theme of the house, here are other reasons why it pays to repaint your house from time to time:
Keeps dust at bay – Repainting your house actually keeps dust to a minimum. As all homemakers know, dust easily accumulates in textured surfaces like under the carpets and unfinished walls. Painted walls have smoother and more even surfaces, which helps avoid dust. Hence, aside from bringing in a new color into the house, repainting your uneven walls will actually lessen your work load at least in terms of dusting.
Gives the house an instant face lift – When doing an apartment remodeling, repainting the house gives it an instantly new look. It hides cracks, unwanted marks and uneven surfaces. It also gives the house a whole new mood and overall theme. Repainting the house is also considered by professional home decorators as the easiest way to remodel a home. So if you feel like needing a new look for your home, perhaps repainting is a good and convenient idea.
Protects your surfaces – Repainting the interior and exterior walls actually protects your home. Paint helps protect your walls from extreme weather conditions, specifically snow and heat waves. It pays to repaint your walls from time to time to make sure your walls have an added protection from normal wear and tear from inclement weather changes.
Aside from being a fun activity to do with the rest of the family, repainting the house actually is a very practical option if you want to give your house an instant new look and mood setter. Colors not only give our home an identity, but it also affects people's energy and mood in some ways. Hence, aside from being a fun activity to do, repainting the house is actually quite helpful.