Posted on May 18, 2019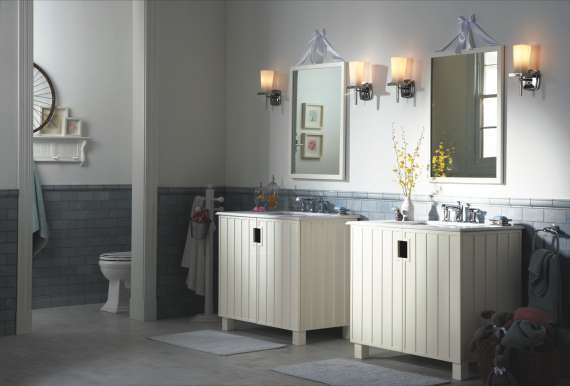 While bathrooms are meant to be private spaces, a lot of people share their bathrooms with family members so there is little room for privacy especially for couples that have small kids. Even married couples have to share bathrooms. While it's easy to be comfortable while sharing bathrooms, the lack of privacy can be a big problem, especially when you're looking for some alone time in your toilet. Fortunately, there are a few additions you can add to your toilet space so you can keep your privacy even when you share a bathroom with your spouse or your kids. So the next time you undergo bathroom remodeling, you might want to add an enclosure to your toilet area for that much needed privacy. Below are a few options that you may want to consider:
Screens or Decorative Walls
For minimum privacy, you can simply add a decorative screen or wall next to your toilet. Of course, you also have to assess the position of your toilet. If it's far from the entrance of the bathroom, then a simple wall will work without completely enclosing your toilet in walls. Decorative walls are a great addition because they can also add to the aesthetic value of your bathroom.
Toilet Niches
If your toilet is installed in the far end of the bathroom beside a wall, you can create your own toilet niche, by enclosing it in walls without necessarily having to add doors. It is best to have this added during a major bathroom remodeling project so you can have an expert install the niche for you while matching the design to the rest of the improvements added to your bathroom.
Closet Toilets
If you want maximum privacy, enclosing your toilet in a closet-like area with a pocket door is your best option. That way, other people can still use the bathroom while you use the toilet in private. You would, however, need a big space for this so if you have minimal space in your bathroom, you might have to explore other privacy options.
Whether you want a decorative screen, a toilet niche, or a complete enclosure for your toilet, it is best to have it professionally done by a bathroom remodeling expert.